The Fritz-Burns Postwar House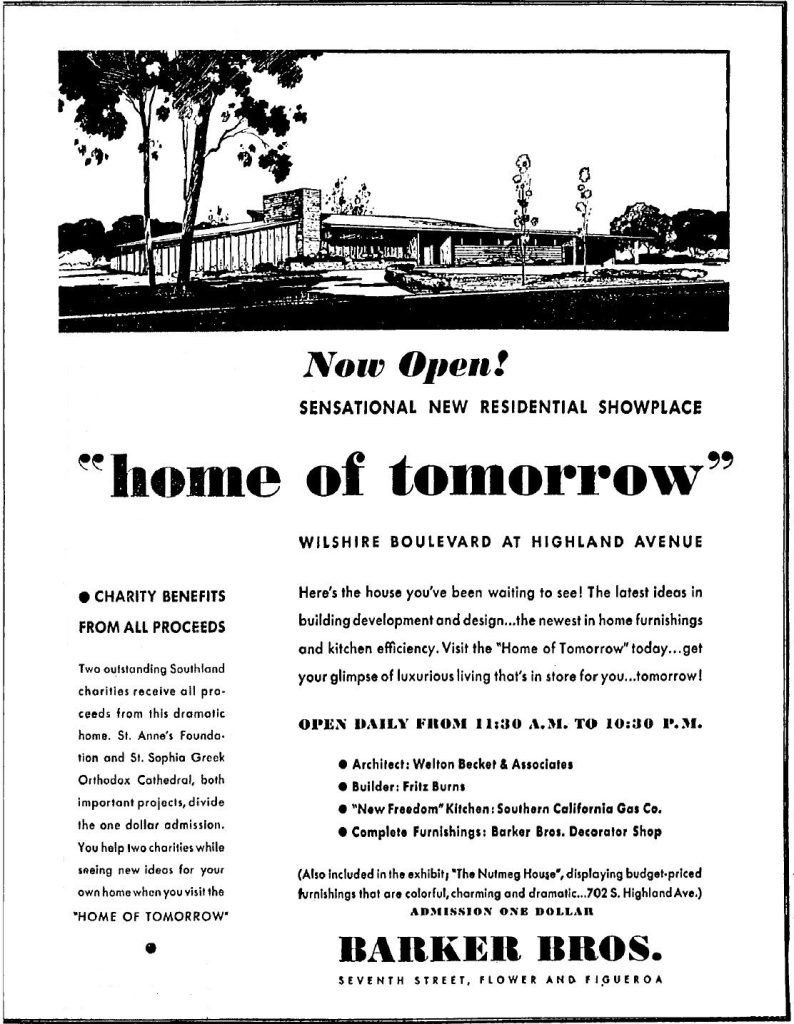 Hidden in plain site. There are plenty articles written about the Case Study Homes sponsored by John Entenza's Arts & Architecture publication. But are you aware of the Post War House and, eventually, rechristened as the House of Tomorrow? It sits right on Wilshire Blvd and Highland Avenue in the Mid City neighborhood.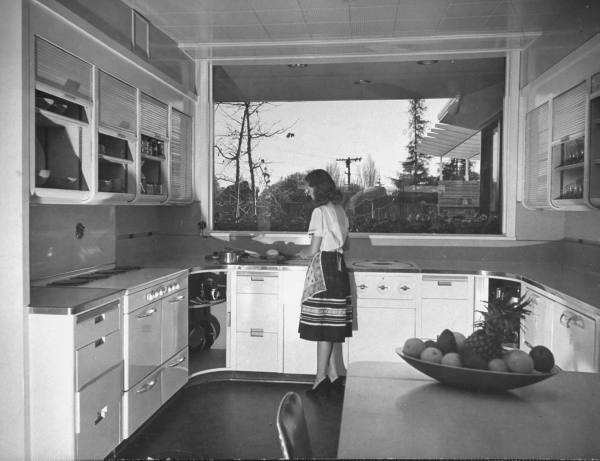 Builder Fritz Burns commission Welton Becket and Walter Wurdeman to build a model home with every new fangled appliance to market to the returning GIs. Central air conditioning, electric garbage disposals and two way intercoms were the tip of the iceberg. And, with furnishings by Bullock's department store, this home was a marvel of opulence. House Beautiful Magazine devoted and astounding 42 pages to the project. It's estimated that over one million visitors passed thru the house. Eventually, when attendance slowed, Welton Becket revised the home and it was renamed the House of Tomorrow. The property is currently on the market as office space. But, unfortunately, it has been gutted. The exterior features some of the mid century charm with a partial butterfly roof, clerestory windows and a pronounced brick fireplace. It would take a mammoth effort and some substantial funds to turn back time on this one.
---
If you would like to know more, call 310.622.0312 or email Brian Courville. Whether Mid Century Architectural, Spanish, Luxury, or Classic Los Angeles design, MODERN LIVING LA is here to guide you home. Follow us on Instagram @modernlivingla
Designated one of the Top 7 real estate websites for modern homes in the world by thespaces.com