Southern California is known as the entertainment capital of the world, home to the rich and famous. Experience Los Angeles at its finest, with architecturally significant and extraordinary properties, created by Hollywood celebrities, fashion icons, tech, and Fortune 500 moguls. Los Angeles is an enchanting combination of historic museums, cultural centers, and theatres, offering unmatched opportunity. Featuring luxury real estate in exclusive neighborhoods from the Platinum Triangle, Beverly Hills, Bel Air Estates, Brentwood, to the beaches of Malibu and beyond. Offering possibilities for all types of luxurious architectural designs and choices. Breathtaking views, media rooms, disappearing walls of glass, gourmet kitchens, and lavish finishes throughout. Magnificent estates nestled on grand lush grounds, some with private gyms, tennis courts and amazing resort-style pools, creating remarkable outdoor living. Embrace the dream of opulence in living an exceptional Los Angeles Lifestyle.
LOS FELIZ EDWARD FICKETT THE JACOBSON RESIDENCE
4520 DUNDEE DR., LOS FELIZ | $6,849,000 | 3 BD | 5 BA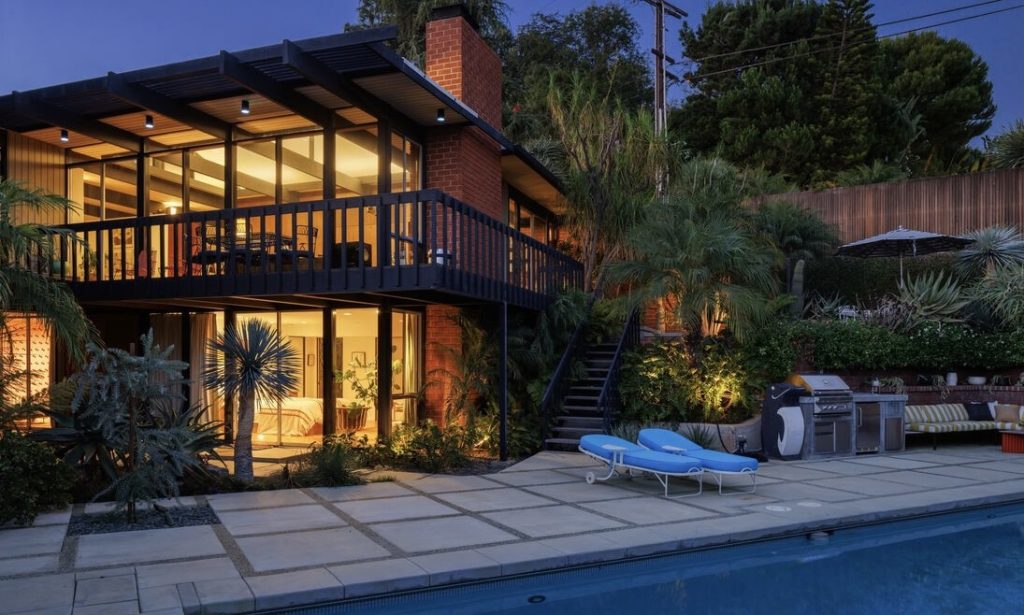 Our experience with Edward Fickett mid century architecture usually has us pining away a casual day by the pool in Palm Springs. The Jacobson Residence in Los Feliz has plenty of the signature mid-century open floor plan vibes and walls of glass. But this custom residence was designed with warm woods, red brick and split levels.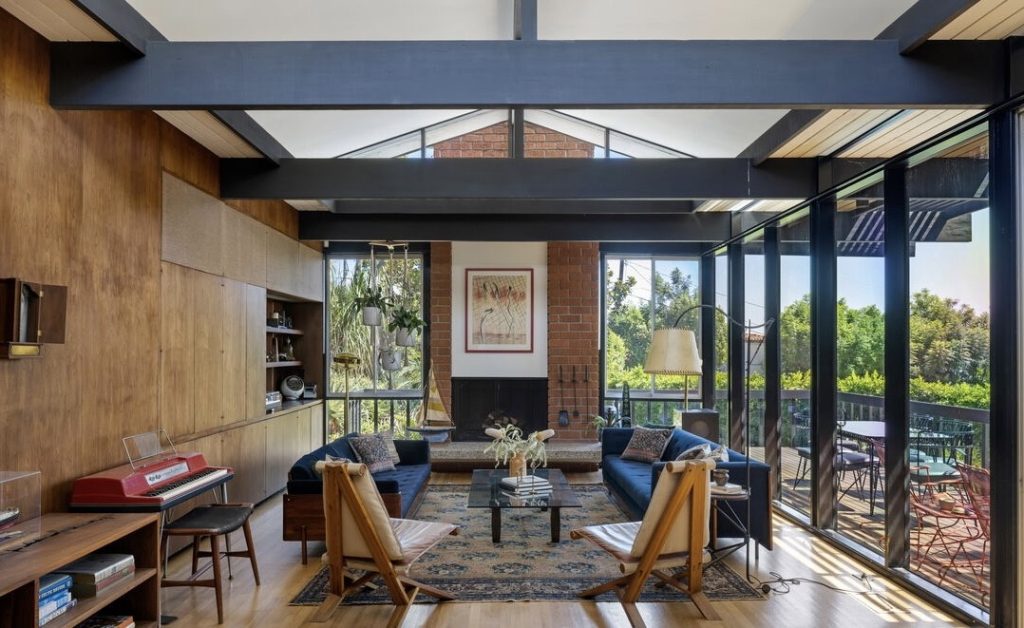 It's nicely situated on the hillside to take advantage of the westerly views and gorgeous California sunsets. And indoor atrium set with a red brick backdrop is one of our favorite features. And, As an added bonus. It's only a few doors down from Neutra's Lovell Health House.
---
TROUSDALE ESTATES THE CALVET RESIDENCE BY REX LOTERY, FAIA
1061 LOMA VISTA DRIVE, BEVERLY HILLS | $21,995,000 | 6 BD | 8 BA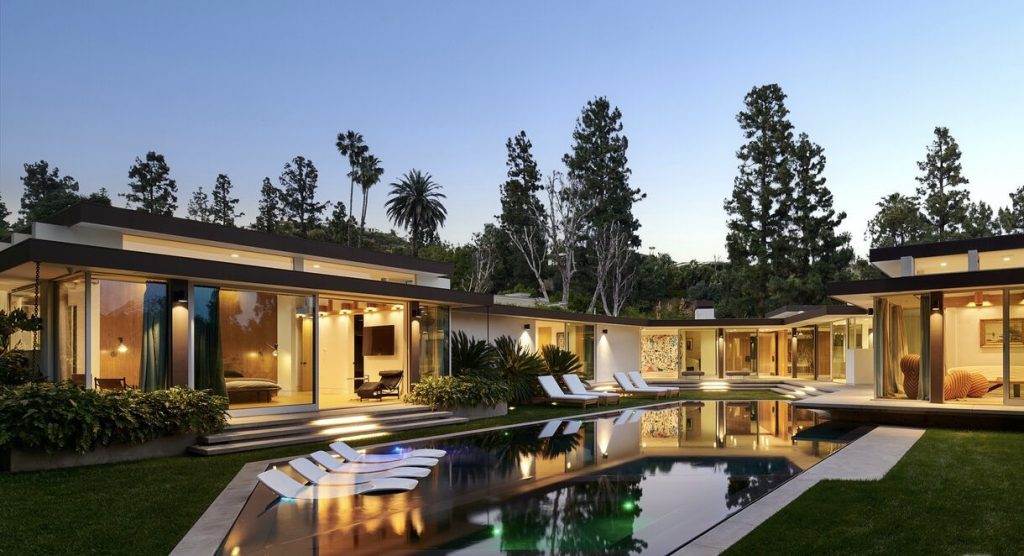 As much as we'd like to say Trousdale Estates never disappoints, let's face it, some of the houses have been remodeled beyond recognition from the original modernist design. The Calvet Residence by Rex Lotery, FAIA, however, is stunning.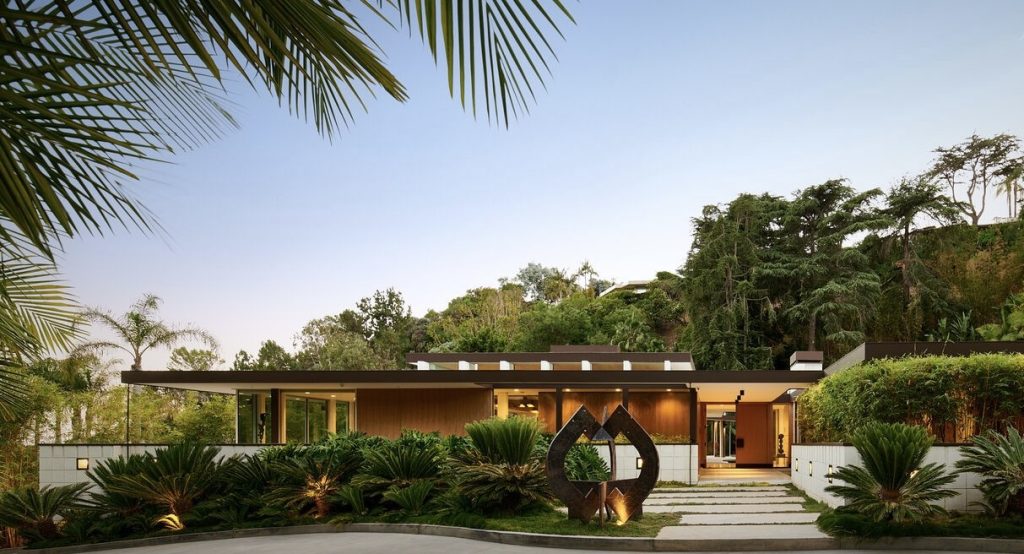 From the abundantly lush landscaping to the warm wood accents, this restoration will make some new deep pocketed homeowner swoon with appreciation. Waking up to a view looking thru the floor to ceiling walls of glass of a stylish geometrically shaped pool doesn't hurt either. Is that an Alexander Calder we spy in the backyard?
---
PACIFIC PALISADES RODNEY WALKER'S WEST HOUSE CASE STUDY 18
199 CHAUTAUQUA BLVD, PACIFIC PALISADES l $11.9M l Case Study 18 l 3 BD l 3 BA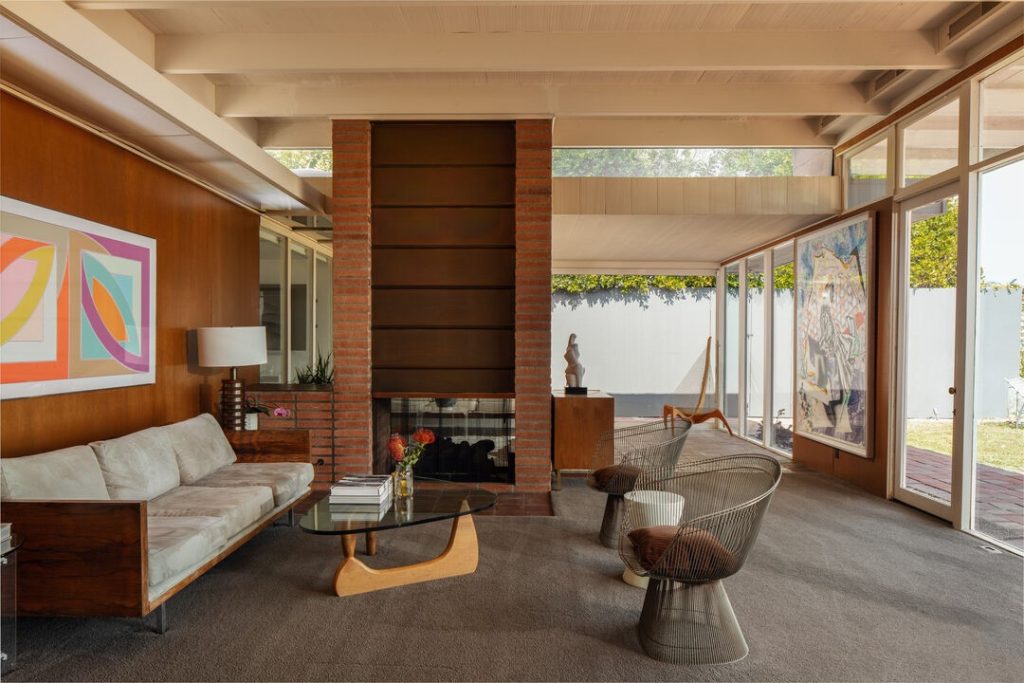 An historic Case Study house has just hit the market. Rodney Walker's West House or Case Study 18 is located moments from the coast on a bluff overlooking the Pacific Ocean. As our modernist aficionados know, the Case Study Program was established by Arts & Architecture editor John Entenza. The magazine sponsored this groundbreaking program which gave us historic houses from such renowned architects as Craig Ellwood, Charles and Ray Eames, Pierre Koenig, A Quincy Jones and Raphael Soriano (to name but a few).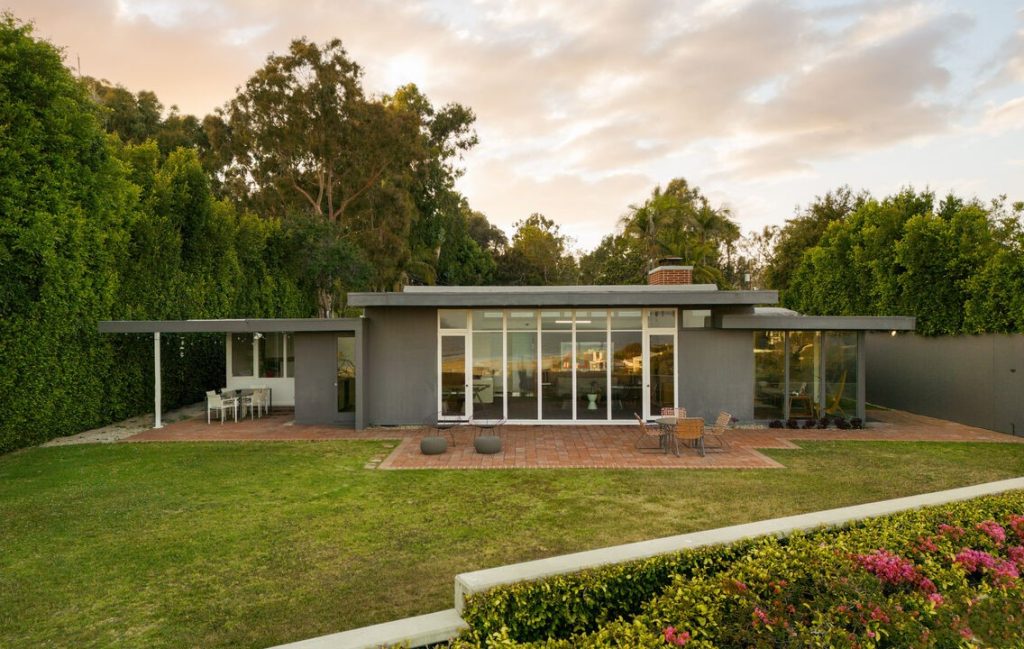 The setting of this home is pretty spectacular as the property is perched above the street off a long drive and surrounded by lush vegetation. The house remains largely intact. The picture perfect living room even includes Warren Platner chairs, a Milo Baughman sofa and the the classic Noguchi table, a dream to any modernist fan. A floor to ceiling double sided brick fireplace inlaid with copper is a stunning centerpiece to the room.
---
BEL AIR WILT CHAMBERLAIN'S "URSA MAJOR "
15216 ANTELO PLACE, LOS ANGELES | $11,995,000| 5 BD | 8 BA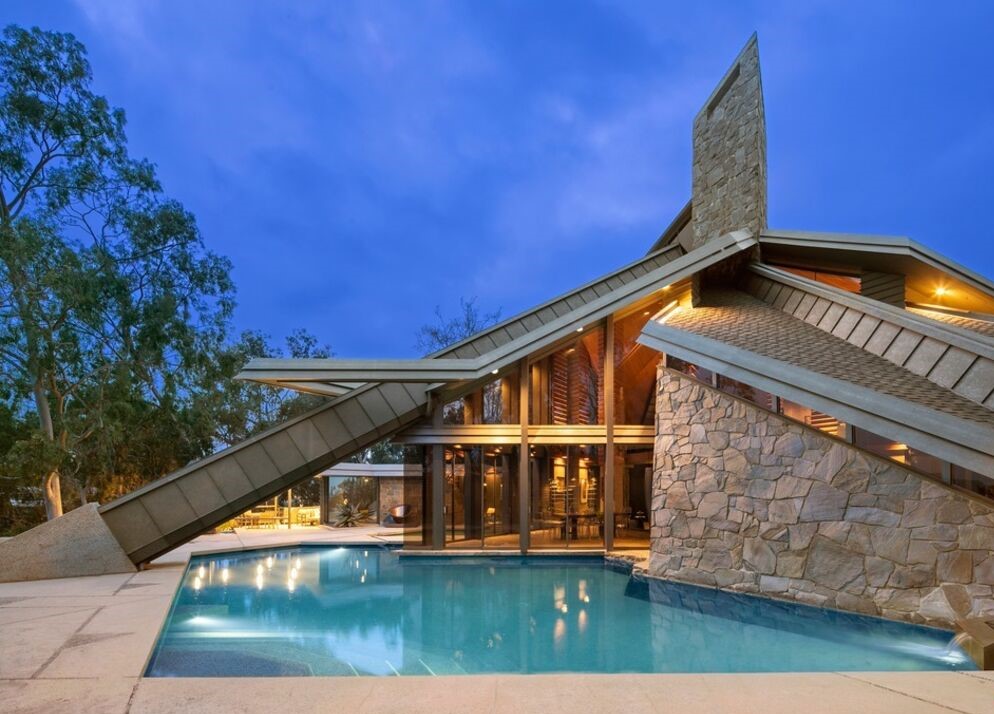 If you ever wanted to know how an architect designs a brutalist modern home for a 7 foot tall Los Angeles Laker, look no further. Wilt Chamberlain commissioned David Rich to design this eclectic modern home in Bel Air which he designated "Ursa Major". The title seems fitting as the home seems like it could blast off at any time.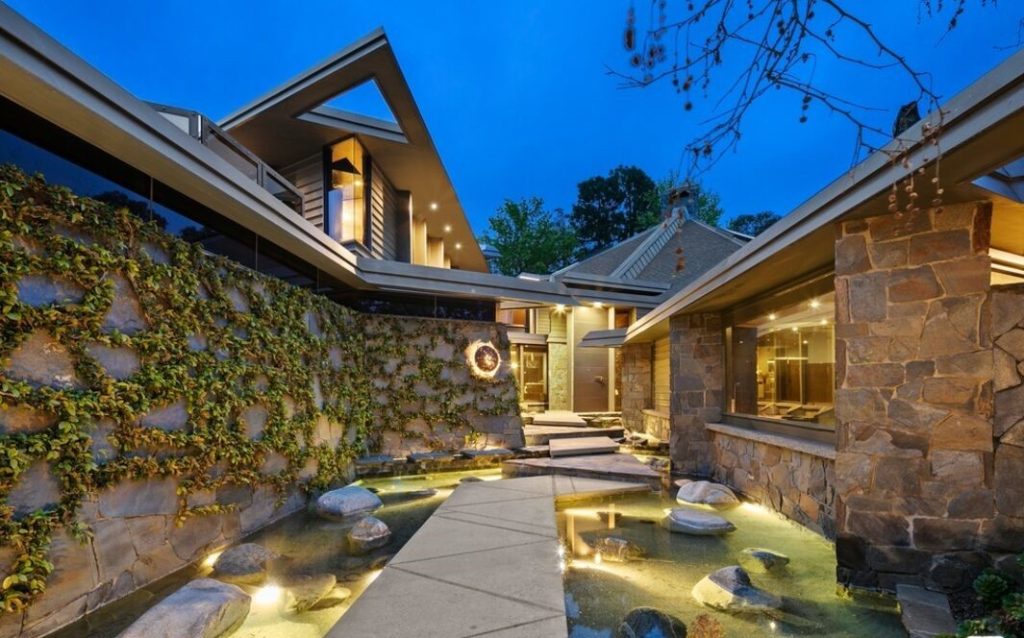 This is by far the MOST unique & impossible to replicate property, that you may ever see. Exceptional custom built estate, inspired by Frank Lloyd Wright and mastered by renowned architect David Rich, for no other than basketball legend Wilt Chamberlain ( also know as "The BIG Dipper", or Wilt the Stilt" ). Utmost privacy & hidden behind massive gates, this major Belair estate named "URSA MAJOR", is perched atop a secluded 2.5-acre promontory, on a cul-de-sac.
---
HOLLYWOOD HILLS SPANISH MEDITERRANEAN ESTATE
1760 COURTNEY AVE, LOS ANGELES | $15,495,000 | 7 BD | 8 BA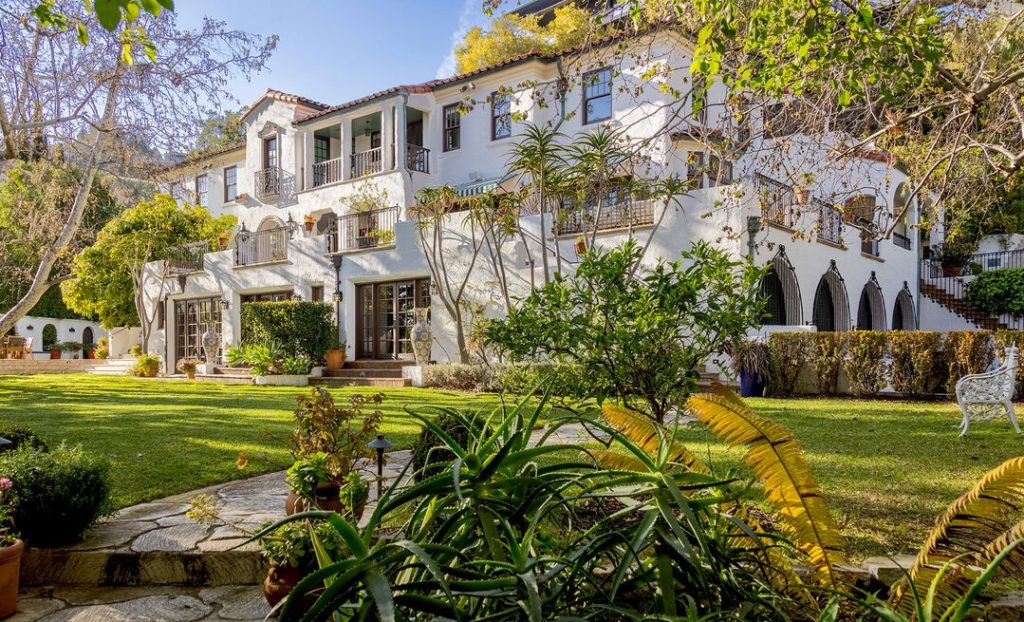 When we here a home has been featured in Architectural Digest back in the 1920's, our interest is piqued. This Spanish Mediterranean estate is hidden at the base of the Hollywood Hills up a private drive. Thankfully the owners have taken on the stewardship of this 100 year old home and have made period appropriate renovations. Let's hope this home goes to a buyer who is willing to continue that tradition.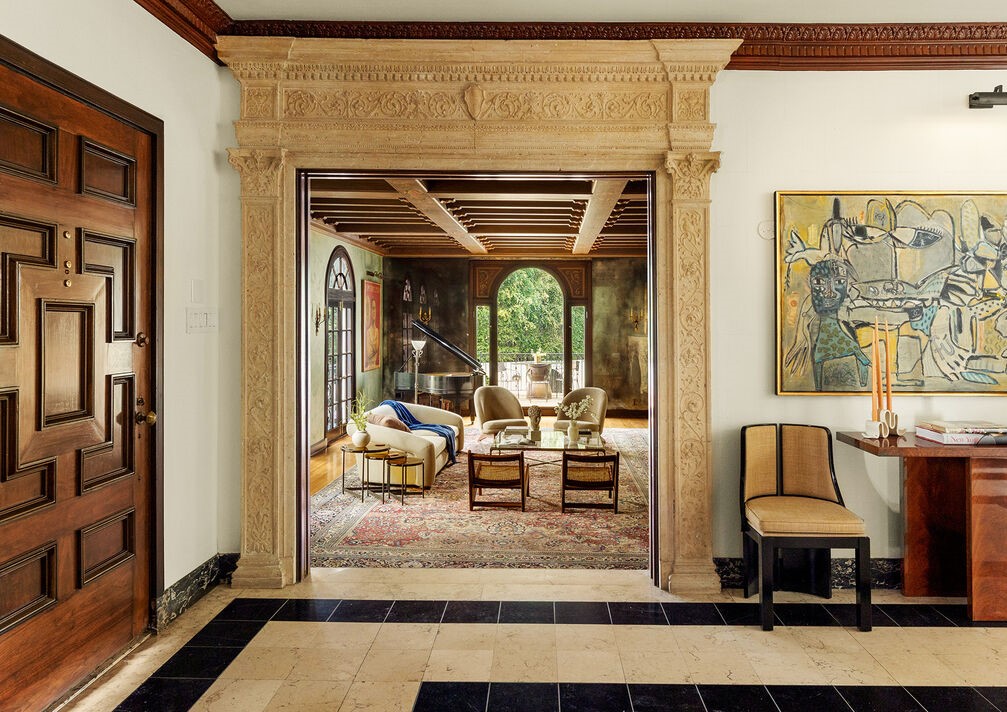 Over the course of its illustrious history, the Blair Estate has maintained its status as one of the most legendary estates in Hollywood. Completely hidden from the street, a long, gated driveway leads to a sprawling 1+ acre park-like haven. Originally built in 1924 by George H. Fruehling for the renowned developer John H. Blair, this masterful estate was crafted to showcase the best of Spanish Mediterranean architecture to a newly developing Los Angeles.
---
BEVERLY HILLS MID CENTURY JETLINER VIEWS
1270 ANGELO DR. BEVERLY HILLS | $8,500,000 | 3 BD | 4 BA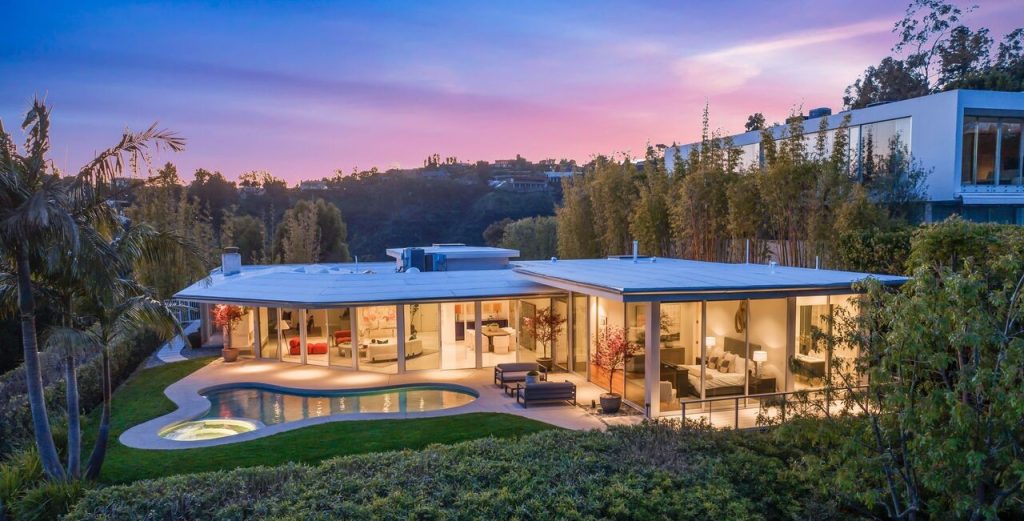 Located on a quiet and private street in Beverly Hills sits this elegant Mid-Century gem. 1270 Angelo boasts spectacular views of the city and showcases indoor-outdoor living at its best. Beverly Hills Mid Century Jetliner Views
With high ceilings, travertine floors and walls of glass throughout, this home has an abundance of natural light. Each luxurious living space is positioned toward the incredible view that extends all the way from Downtown to the Pacific Ocean.
---
MALIBU OCEAN VIEWS BY ROBERT SKINNER, AIATHE ECKHARDT HOUSE
20737 Cool Oak Way, Malibu | $11,495,000 | 4 BD | 3 BA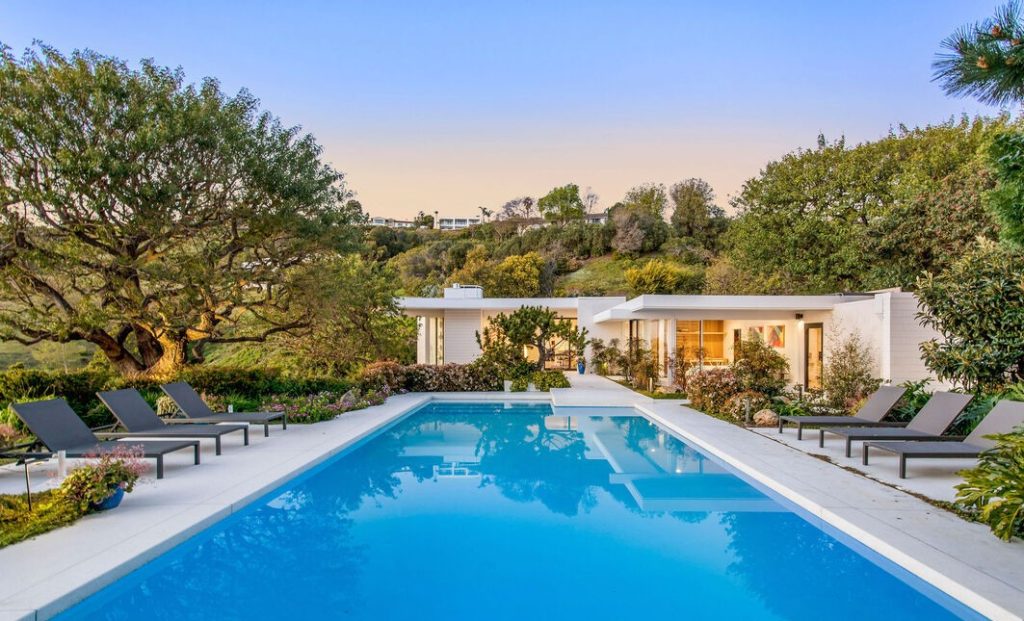 We like to dream big. A classic mid-century home in Malibu with ocean views by Robert Skinner is now available. With a 133.000 square foot lot featuring lush, gorgeous grounds, this is fantasy property that can't stop pining over. Malibu Ocean Views the Eckhardt House by Robert Skinner, AIA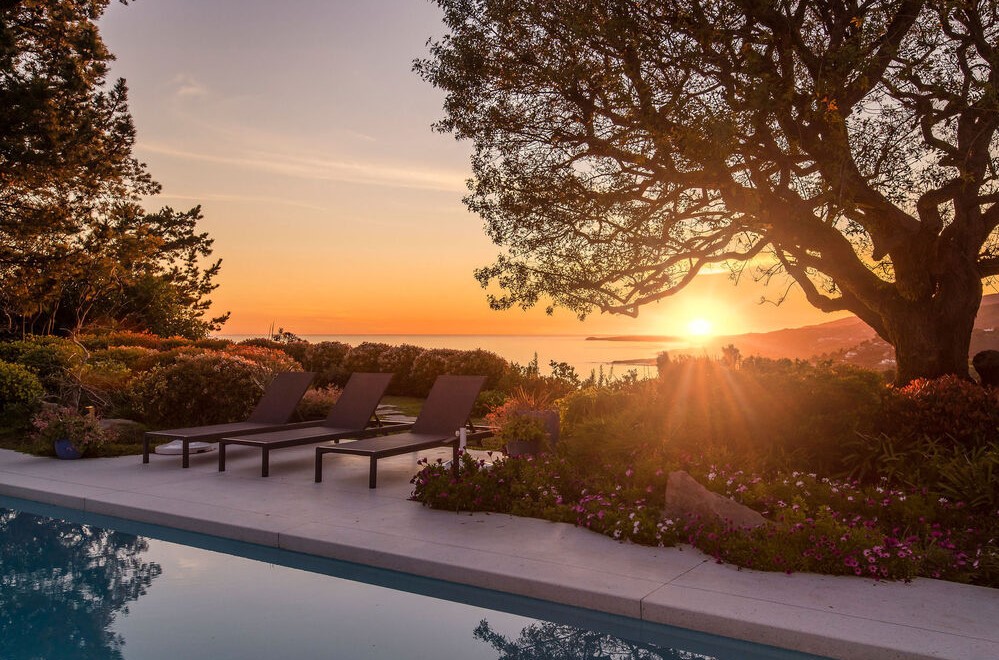 A true legacy property, the Eckhardt House is the one and only estate in Malibu designed by Robert Skinner, AIA. Nestled on approximately three acres, this mid-century architectural masterpiece was preserved and meticulously restored by Maison d'Artiste
---
TROUSDALE MID-CENTURY GEM JETLINER VIEWS
1476 Carla Ridge, Beverly Hills | $10,995,000 | 3 BD | 4 BA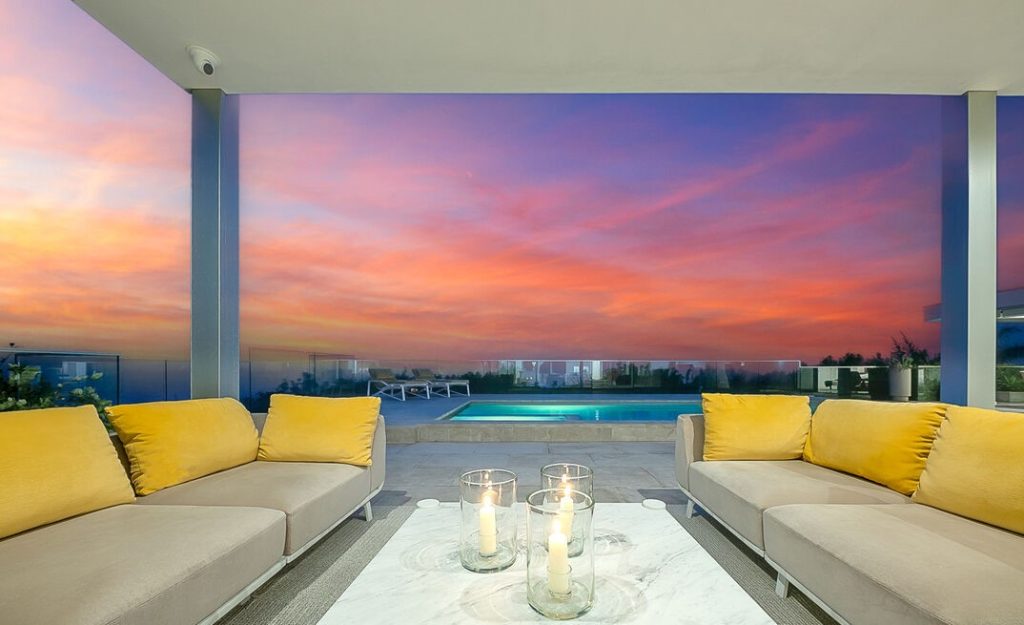 Trousdale does not disappoint for some classic modern homes. This architectural homes has been updated with simple elegance. Maybe it's time to break open the piggy bank for this one. A Splendid Trousdale Mid-Century Gem with explosive jetliner views! This one-of-a-kind seamless indoor outdoor entertainer's paradise has been totally remodeled with the finest finishes.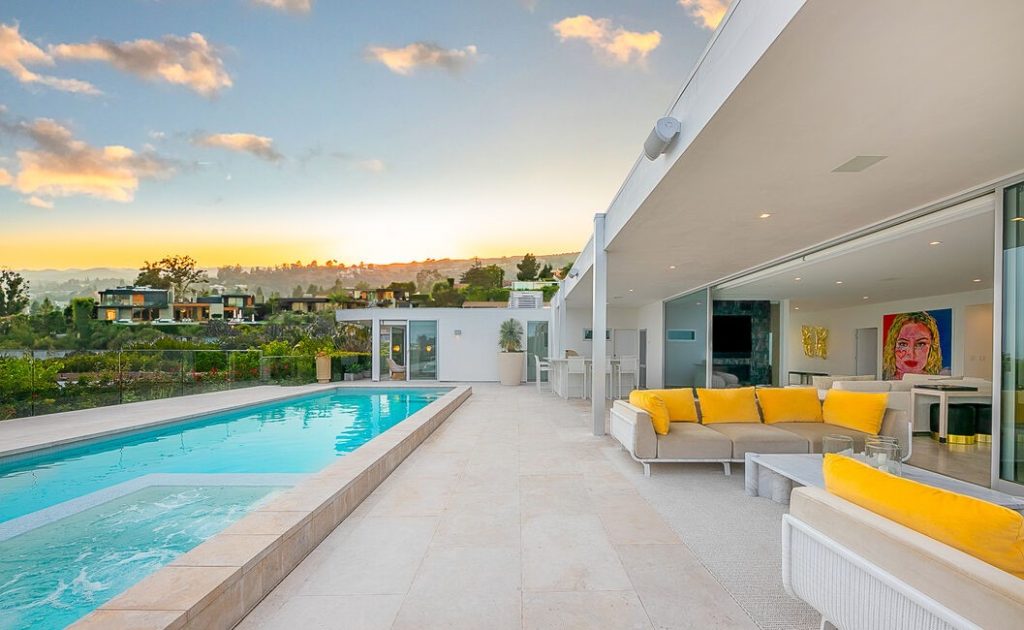 Trousdale Mid-Century Gem Jetliner Views! This one-of-a-kind seamless indoor outdoor entertainer's paradise has been totally remodeled with the finest finishes.
---
BHPO FRANK WEBER MARMOL RADZINER RE-IMAGINED MID CENTURY
1374 LAUREL WAY. BEVERLY HILLS | $12,000,000 | 4 BD | 4 BA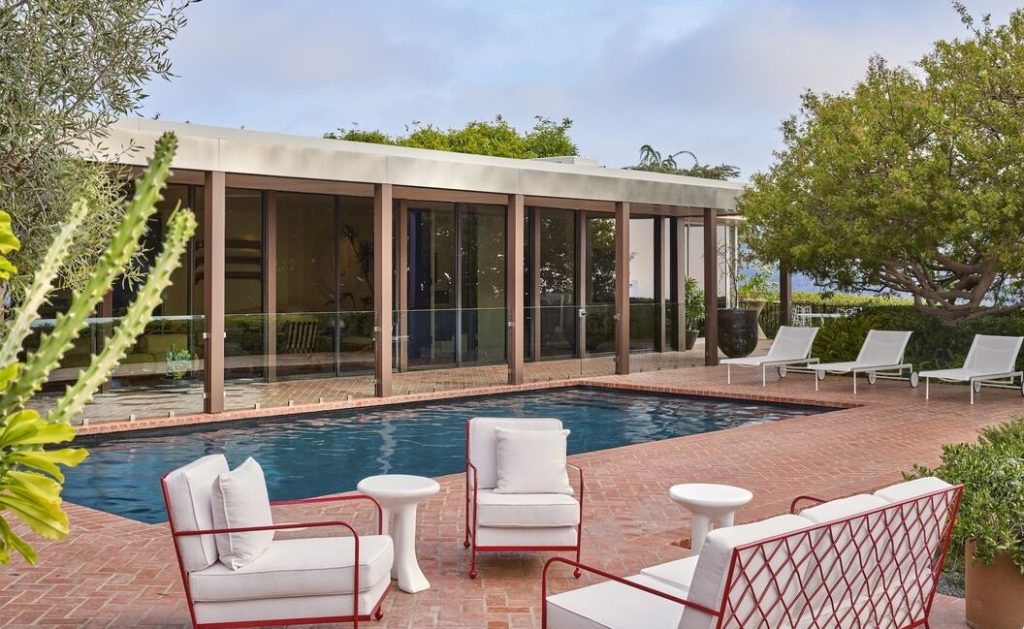 Up in the hills of Beverly lies this Marmol Radziner re-imagined Mid Century home. Originally built by Frank Weber and Associates in 1967, this house does not disappoint.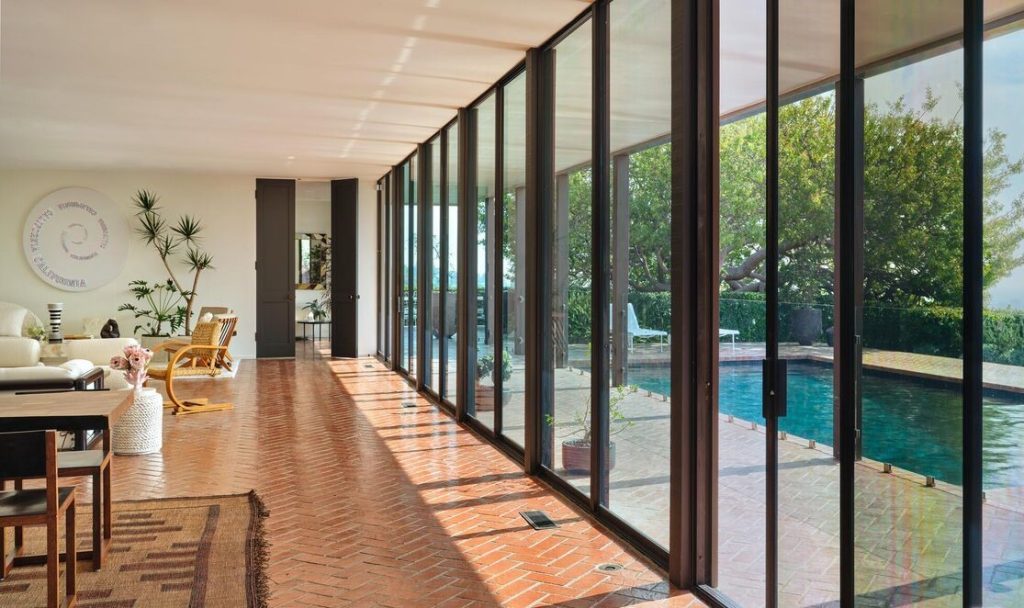 It has got walls of glass overlooking the pool and is surrounded by beautiful hardscaping and lush landscaping. Unique offering this fabulous BHPO Frank Weber Marmol Radziner re-imagined Mid Century Home.
---