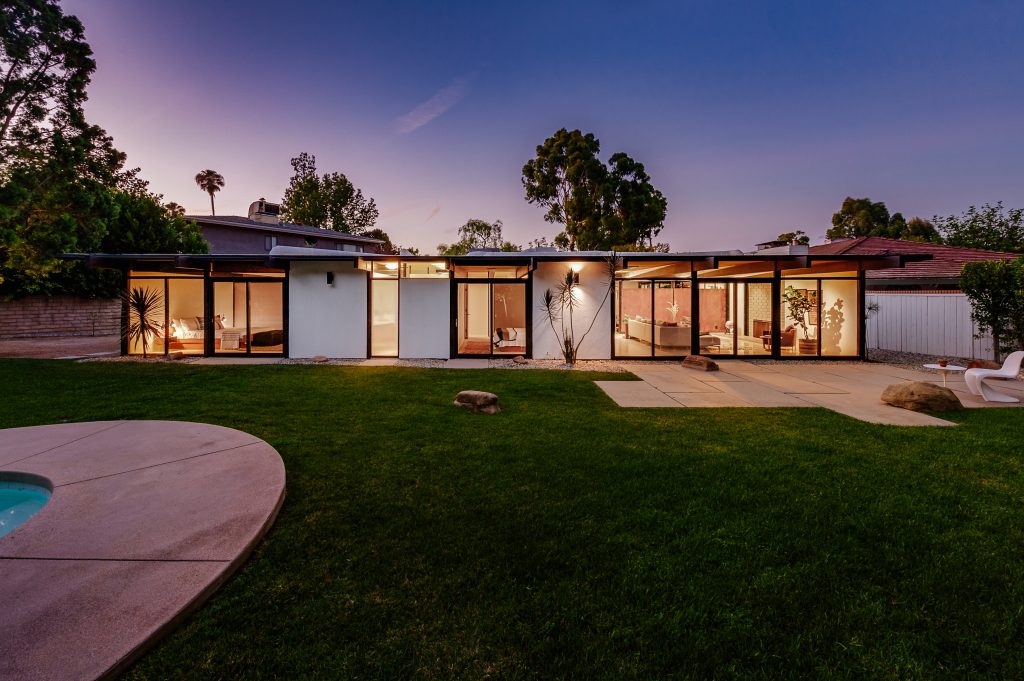 Attentive | Receptive | Deliberate
Unique properties need specialized agents with specific marketing plans catered to each property. High quality marketing brings high quality buyers, you need a plan that is as unique as your home. Modern Living LA will list your home with a strategy that drives demand and value. The first impression for a buyer in today's marketplace is usually an image on a screen. As the saying goes, you only get one chance to make a first impression. We make sure the listing photos project the right message for the story we want to tell about your home. MLLA collaborates with top architectural photographers to provide eye-catching marketing materials.
Modern Living LA has chosen to collaborate with Compass to combine their marketing leverage as the #1 independent brokerage in LA and the nation with our highly specialized and local efforts. This helps create a marketing platform for your home that is second to none.
ANOTHER ADVANTAGE OF MODERN LIVING LA + COMPASS
MLLA works together with Compass Concierge, a hassle-free way to transform your home with zero upfront costs or interest. Services like painting, staging, flooring and more. When your home sells, you simply pay back the funds that the program provided. Enabling you to enhance the marketability of your home and simplify the process of preparing it for sale. Maximize your home sale value with minimal stress.
Our local knowledge and community ties mean your home is priced right and getting maximum exposure. For every question you have and for every aspect of the process, we're there with clear answers and consistent guidance. As seasoned negotiators, marketing experts, and hands-on agents, Modern Living LA helps you get the best results for your home, with a seamless experience.
---
MODERN LIVING LA | COMPASS | THE BEST OF BOTH
COMPASS | Modern Living LA is aligned with technology driven Compass, the country's largest independent real estate brokerage and one of the top real estate brands in the world. With an enormous outreach, both domestically and globally, coupled with the sophistication of a luxury brand, the search and sell experience is smart and innovative.
CONCIERGE | Through the Compass Concierge program, we help sellers maximize their profit by fronting the cost of home improvement services with no interest. Get your property ready for "showtime" with services such as staging, painting, landscaping and more.
GLOBAL REACH | Our website attracts thousands of readers, both in the United States and Internationally every year.
ONLINE HOME SEARCH | During online home searches, our website consistently shows up on the first page of Google.
MEDIA COVERAGE | Our listings are consistently featured in publications and on multiple media outlets, DWELL, LA Times and more.
DEBORAH LOOBER | Business Manager/CPA …
"The Modern Living LA team was the best real estate team I have ever used. I am a business manager for several high-net-worth clients and have been involved in many real estate transactions. They made what could have been a difficult process seamless. They were there every step of the way. They went above and beyond in all aspects of the trans- action. I literally didn't have to think and could just concentrate on what I do best which is to obtain the loans & provide money timely. There was always someone available to help out with anything and everything. We were very well taken care of. "

SHAYNA KESSEL | Associate Dean of Masters Education …
"I moved to the east coast and had to list my condo after relocating, and it couldn't have been easier or smoother than working with Modern Living LA. I had initially listed the condo with an agent I had known for many years, but after three months, we had no offers. The second Modern Living LA got involved, everything turned around. Their advice was spot-on, the were proactive, and they were aggressive in exactly the ways agents should be. We received two offers within four days of listing and closed in 30 days. The Modern Living LA team were all extremely responsive and communicative, the advocated for me, and everything was transparent, timely, thorough and painless. Brian and the Modern Living LA team were absolutely wonderful. If I ever move back to LA, I know who to call!"
MODERN LIVING LA TEAM HIGHLIGHTS
Over $500 Million In Sales | #1 Team | COMPASS Sunset Strip Office Since 2011
Represented Buyers and Sellers of Classic Los Angeles Homes by Noteworthy Architects
John Lautner, Richard Neutra, Raphael Soriano, Richard Dorman and More

Named One of the 7 Best Websites for Modernist Real Estate Worldwide by The Spaces