Together with Beverly Hills and Holmby Hills, Bel Air forms what is known as the "Platinum Triangle" of Los Angeles neighborhoods. There are two majestic entrance gates off Sunset Boulevard, the East Gate at Beverly Glen and the West Gate at Bellagio Way, across from UCLA. Bel Air itself is separated into three neighborhoods: East Gate Old Bel Air, West Gate Bel Air, and Upper Bel Air. Founded by Alphonzo Bell, Bel-Air is a glamorous residential community on the Westside of Los Angeles, in the foothills of the Santa Monica Mountains. His farmland in Santa Fe Springs unexpectedly produced oil, enabling him, in the early 1920's, to buy a large ranch with a main house on the top of what is now Bel-Air Road. He subdivided and developed the area with lush winding streets lined by lavish mansions on large luxurious lots. He built the Bel-Air Bay Club in Pacific Palisades and the Bel-Air Country Club, and his wife chose Italian names for the streets. She also founded the Bel-Air Garden Club to promote and preserve the beauty of the community and its gardens. Popular with celebrities and entertainment industry elite, the neighborhood is home to the landmark Hotel Bel-Air, a longtime luxury hideaway. It is also the home of The Hannah Carter Japanese Garden and the American Jewish University.
BEL AIR HOMES
CURATED BEL AIR HOMES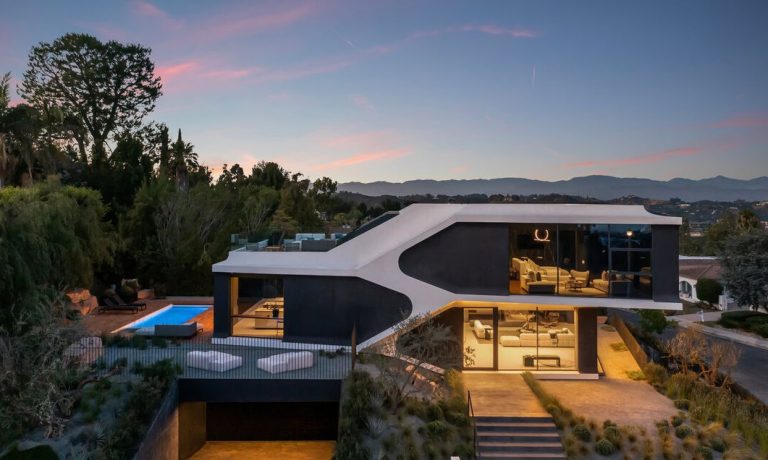 Bel Air Stunning Architectural. We're always thrilled when a new modern home is worthy of applause. This Bel Air architectural home is really quite a stunner.