One can argue that Gregory Ain was born to be a progressive. His father's politics would set the tone for Gregory's early life. This influence would manifest in his attitude for creating and constructing buildings for low- and middle-income people. Ain was an early disciple of Richard Neutra. And, while their relationship was said to be somewhat estranged at times, Ain would credit Neutra with being an effective teacher and distilling important ideas that he would use throughout his career.

Gregory Ain would be commissioned by Philip Johnson, the director for the Museum of Modern Art, to build an exhibition house for the institution; an honor bestowed upon Marcel Breuer the year before. Unfortunately, do to his perceived socialist beliefs and ties, he would lose out on the opportunity to participate in the famed Case Study House program. And, Ain would be labeled the "most dangerous architect in America" by J Edger Hoover. Some of Ain's notable projects include the Avenal Homes in Silver Lake and Mar Vista Housing tract.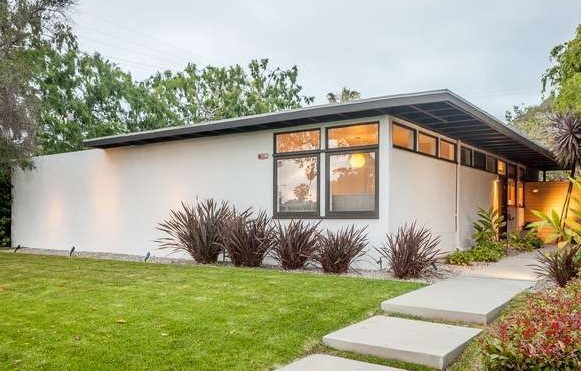 Beautiful Mid Century Modern by Renowned Architect Gregory Ain. Original sliding and collapsible doors create an adaptable space with flexible interiors cleverly converting to a 1, 2 or 3 bedroom home. The beautiful remodeled kitchen features walnut cabinetry by Marmol Radziner.