Paul Revere Williams began designing homes and commercial buildings in the early 1920s. By the time he died in 1980, he had designed some 2,500 buildings, most around Los Angeles, but also around the world.  He came to define what gracious living looked like for the Hollywood elite. Williams was known as an exceptional draftsman; he perfected the skill of executing drawings upside down. This skill was developed because in the 1920s many of his white clients felt uncomfortable sitting directly next to a Black man. He learned to sketch upside down so that he could sit across the desk from his clients who would see his drafts right-side-up.  

He became the first African American member of the American Institute of Architects (AIA), and in 1939, he won the AIA Award of Merit for his design of the MCA Building in Beverly Hills, currently the headquarters of the Paradigm Talent Agency. With a career that lasted over six decades, Williams created homes for celebrities like Frank Sinatra, Lucille Ball, Desi Arnaz, Cary Grant, and Danny Thomas. Thomas was both client and friend, and for whom Williams graciously designed St. Jude Children's Hospital. Williams also designed the space-age Theme Building at LAX, the Shrine Auditorium, and the iconic Polo Lounge, Crescent Wing and signature loopy signage at the world-famous Beverly Hills Hotel. He also chose the classic pink and green colors that have continued to represent the ultimate in service.  

In 2017 the (AIA) posthumously gave him its gold medal in.  "Our profession desperately needs more architects like Paul Williams. His pioneering career has encouraged others to cross a chasm of historic biases. I can't think of another architect whose work embodies the spirit of the Gold Medal better. His recognition demonstrates a significant shift in the equity for the profession and the institute." —?William J. Bates, FAIA, in his support of William's nomination for the AIA Gold Medal., Architectural Digest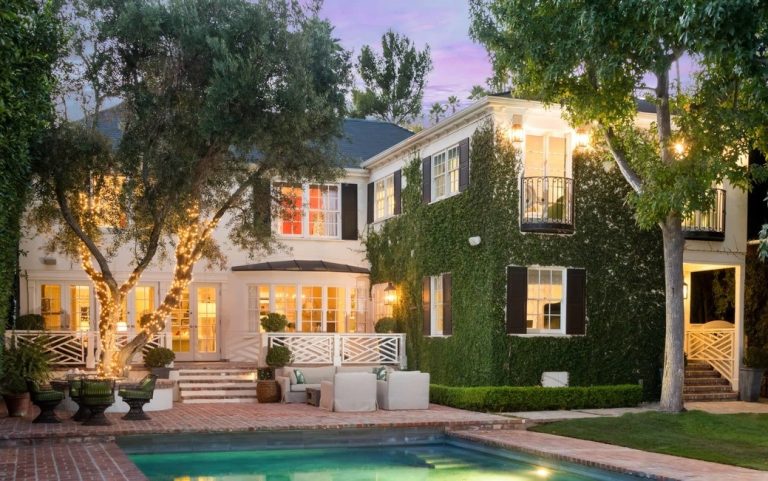 This private and gated Paul Williams style house exudes East Coast charisma and is discreetly positioned in lower Doheny. This Sunset Strip Traditional house is planned perfectly for a family and features four en-suite bedrooms upstairs and a maid's suite downstairs.