Silver Lake is a residential and commercial neighborhood in the east-central region of Los Angeles. Bordered on the northeast by Atwater Village, the southeast Echo Park, the southwest Westlake, the west, East Hollywood and on the northwest by Los Feliz. The neighborhood was named after Herman Silver, Water Board Commissioner, who was influential in the conception of the Silver Lake Reservoir, created in the early 1900s. One of the area's most famous features is the Silver Lake Recreation Center, which includes the Silver Lake Walking Path, 2.25 miles around the reservoirs, two enclosed dog parks, and the Silver Lake Meadow, a city park patterned after NYC's Central Park.
Other attractions of this unique area include, the famous painted secret staircases, including the Music Box Steps and the Micheltorena Stairs. Today these historic steps are used by locals for fitness, or photos, once used to get residents from their steep hillside homes to the main streets for transportation. As well as the notable Neutra VDL Studio and Residences. Originally built in 1932, for famed architect Richard Neutra and his family, over a forty-year period, many great architects of California modernism like Gregory Ain, Harwell Harris, Rudolph Schindler, John Lautner, and Raphael Soriano started their careers there. Donated to Cal Poly Pomona be used by the university's College of Environmental Design and listed on the National Register of Historic Places.
Silver Lake subsequently contracted these innovators of modern architecture to design many of their homes. Using unique engineering techniques allowing the houses to be perched on the edge of hillside lots that were previously unbuildable. Throughout the hillsides you can find a great variety of architectural styles and modernist experimentation.
Ideally located close to Downtown LA, Glendale and West Hollywood, Silver Lake offers many independent upscale boutiques, coffee shops, fitness studios, and restaurants, it is known as one of the city's trendiest neighborhoods. With many bars, hipster hangouts, and nightclubs the neighborhood has become the center of the alternative and indie rock scene in Los Angeles, and many famous people have made their homes there. For the past century, Silver Lake has been generally liberal in its recognition of racially and ideologically diverse peoples. A colorful and diverse village with its own identity and personality.
HIGHLIGHTS: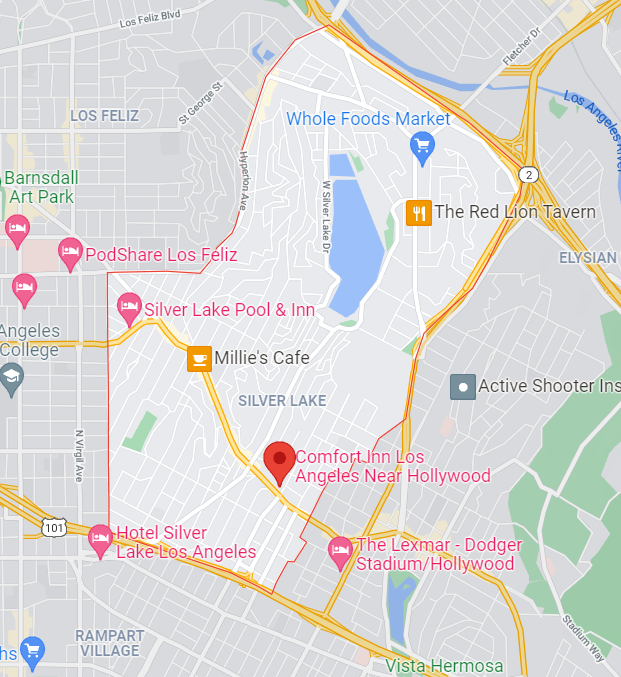 ---
If you would like to know more about this amazing home, call 310.622.0312 or email Brian Courville. Whether Mid Century Architectural, Spanish, Luxury, or Classic Los Angeles design, MODERN LIVING LA is here to guide you home. Follow us on Instagram @modernlivingla
Designated one of the Top 7 real estate websites for modern homes in the world by thespaces.com