Ray Kappe started designing homes after graduation in 1951 from the University of Berkeley. His career would span the entire second half of the 20th century and well into the 2000's. He would start his own firm in 1954 and start earning awards soon thereafter. He held teaching positions the University of Southern California and Cal Poly Pomona.

In 1972, Kappe eventually would depart, along with several other progressive minded faculty from Pomona, to form what would eventual become Sci-Arc. This school was considered more avant-garde than other schools of architecture. He would serve as the school's first Director until he was replaced in 1987 by Michael Rotondi. Kappe would design over 100 single family residences. Even into his late career, he was still designer modular homes with the idea to create homes for the masses.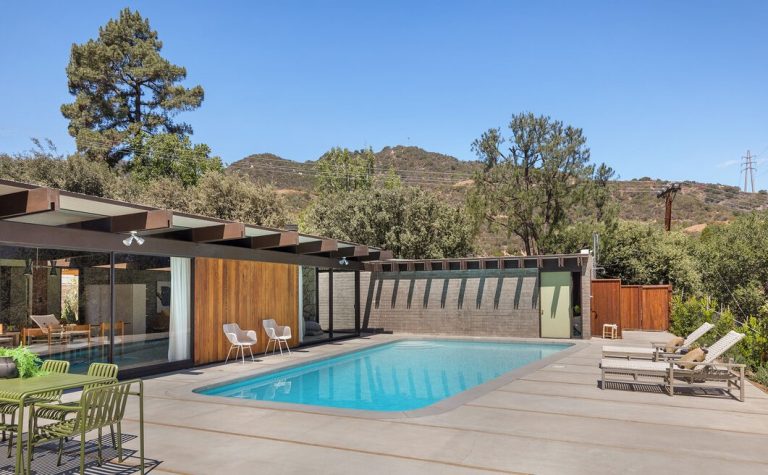 It's hard to believe we had this great master architect with us until 2019. Ray Kappe's Goetschel House retains plenty of its original charm after a recent refresh by HabHouse.