In the early 20th century, the East Hollywood area was a farming village that also encompassed some of what is now Los Feliz. Parts of the neighborhood were formerly known as "Prospect Park." Located below the Legendary Hollywood Sign, the Hollywood Hills East area is bordered on the north by the Los Angeles River, west by the Hollywood Freeway, east by Canyon Drive, and on the south by Franklin Ave. East Hollywood is a densely populated neighborhood, and many of the homes in the Hollywood Hills East offer city and hillside views. Known for places like, Children's Hospital, Cedars of Lebanon Hospital, the Cahuenga Branch of the Los Angeles Public Library, and Barnsdall Park was built in the early 1920s. The style of homes in the hills varies widely and includes Spanish, California Mid-Century Modern, bungalows, and ultra-modern designs. Some of the neighborhoods in Hollywood Hills East include Franklin Village, Beachwood Canyon and Hollywoodland, Hollywood Dell and Whitley Heights.
Franklin Village
Running north and south along Franklin Ave. between Foothill Dr and Hollywood Blvd. in Hollywood, Franklin Village is the one of the smaller neighborhoods in Los Angeles. The magic of the Hollywood apartment buildings and craftsman homes from the early 1920's that line its streets, are evidence of its true charm. At its center is a small strip of businesses, everything from a gourmet deli to a record and bookstore, salon, natural foods, comedy theatre, pet supplies and so much more.
Beachwood Canyon and Hollywoodland
Beachwood Canyon runs from Franklin Avenue on the south, up into the hills, ending directly to the famous Hollywood sign. The upper portion of the canyon is the Hollywoodland area originally advertised in the 1920's by the Hollywood sign. The original stone Hollywoodland Gates, are located on Beachwood Drive, at the entrance. A wonderful market is ideally situated in the center of the canyon, along with a coffee shop, cleaners, and local florist. With an influence of Spanish Colonial Revival architecture, and landscaping inspired from the southern regions of France, Italy and Spain, this community offers a charming Los Angeles lifestyle.
Hollywood Dell
Originally a part of Whitely Heights, "the Dell" is a small area just east of the 101, and Cahuenga, north of Franklin, west of Argyle and south of the Hollywood Reservoir. Known for convenient access to the local Hollywood Bowl, Hollywood's Sunday farmer's market, one of L.A.'s largest and most popular street markets, as well as the freeway. The neighborhood maintains a strong sense of Spanish Colonial Revival architecture and community spirit. A highly desirable Los Angeles residential neighborhood.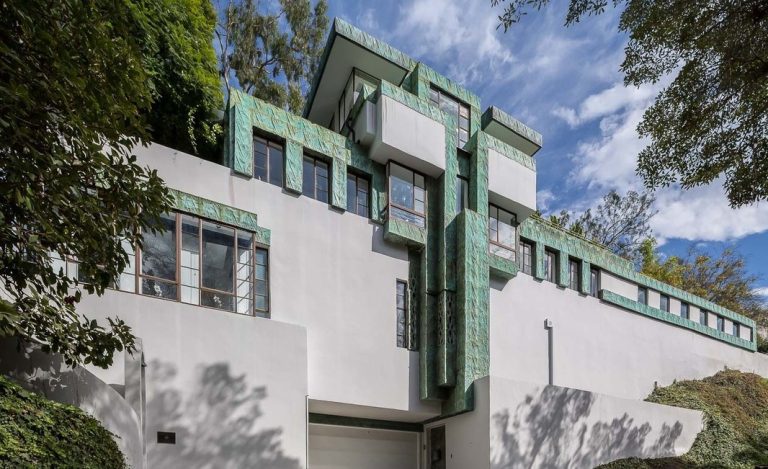 Los Feliz Lloyd Wright house, the Mayan inspired Samuel Novarro Residence has been meticulously renovated. Located in the exclusive neighborhood "The Oaks" in Los Feliz, this home is part of the Historic-Cultural Monument #130.