Conrad Buff, Calvin Straub and Donald Hensman were not only graduates of the prestigious architecture program at the University of Southern California, but they were also Navy veterans; thus, making them perfect candidates for helping to conceptualize and build desperately needed post war modern homes for millions of returning soldiers. All three taught architecture at their alma mater and would eventually form Buff, Straub and Hensman. The firm would go onto build hundreds of homes in Southern California. While many of these homes were notable, their participation in the Case Study Program is particularly noteworthy.

The firm contributed two houses to the program, Case Study #20, The Bass House (for the award-winning graphic designer and filmmaker, Saul Bass) and Case Study #28. These architects have achieved well-earned recognition as helping to define California modernism in the field of architecture. A onetime head of the architecture department at USC told the LA Times: Almost every California architect educated since the early 1950s has been influenced by the work of Hensman, Buff and Straub in one way or another.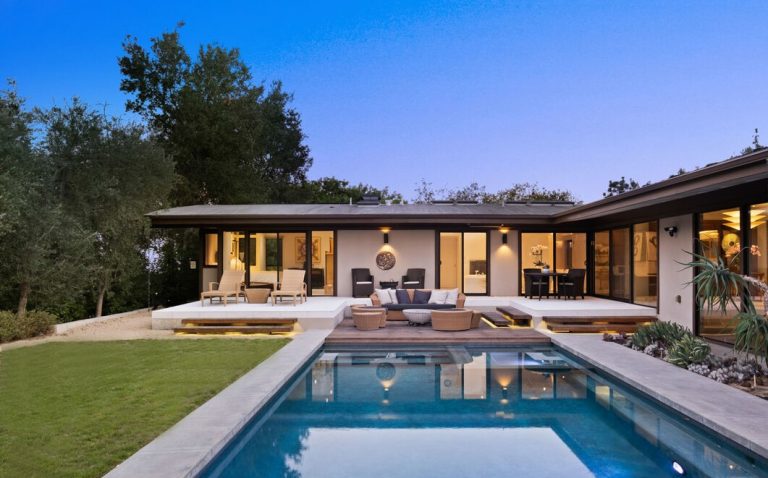 When we think post and beam, Buff and Hensman are usually the first to come to mind. Here's a fine example from them in Pasadena.
The Saltman Residence, 1962. Built by Buff and Hensman and thoughtfully restored and updated by the current owners this quintessential California home has all the character of a Post and Beam with today's modern conveniences.