Trousdale Estates The Calvet Residence by Rex Lotery, FAIA
1061 LOMA VISTA DRIVE, BEVERLY HILLS | $21,995,000 | 6 BD | 8 BA
As much as we'd like to say Trousdale Estates never disappoints, let's face it, some of the houses have been remodeled beyond recognition from the original modernist design. The Calvet Residence by Rex Lotery, FAIA, however, is stunning.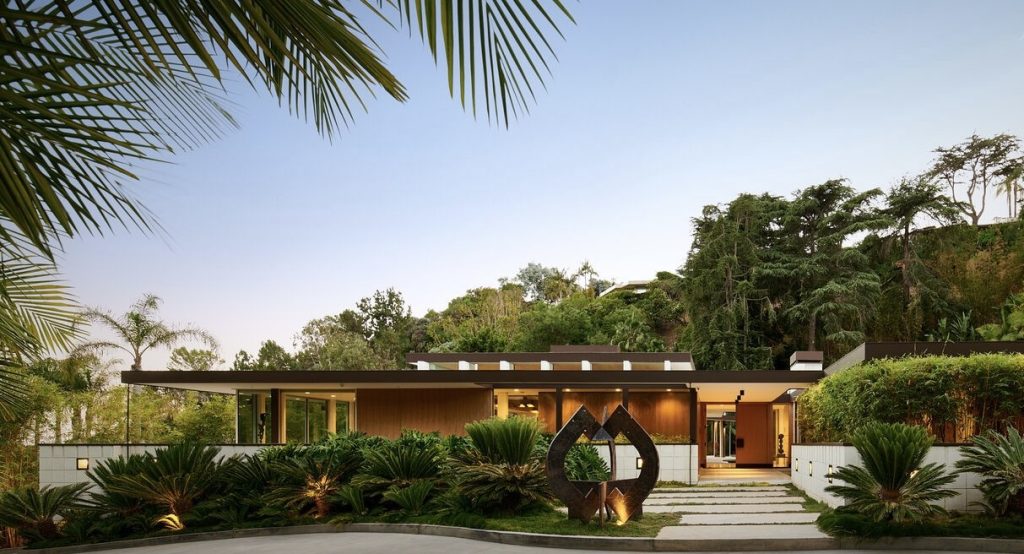 From the abundantly lush landscaping to the warm wood accents, this restoration will make some new deep pocketed homeowner swoon with appreciation. Waking up to a view looking thru the floor to ceiling walls of glass of a stylish geometrically shaped pool doesn't hurt either. Is that an Alexander Calder we spy in the backyard?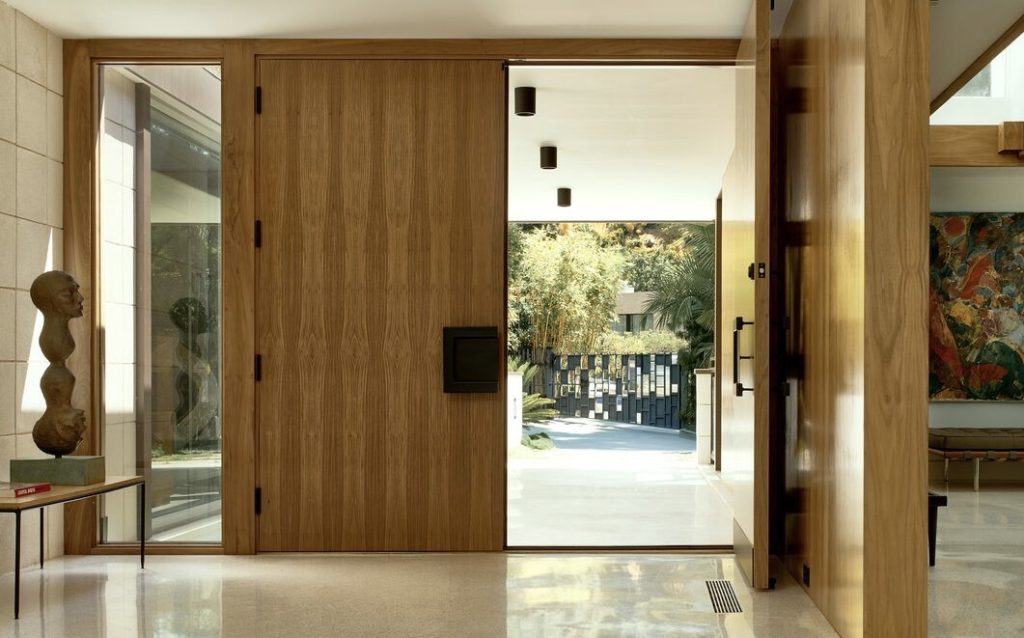 Designed by master architect, Rex Lotery, FAIA, in 1959 and situated in the iconic Trousdale Estates, this mid-century masterpiece has been meticulously restored. Conceptualized for French actress Corinne Calvet in the 1950s and inspired by a chance meeting with Charlotte Perriand, Lotery pulled out every artistic stop in his design to honor and maintain mid-century minimalism.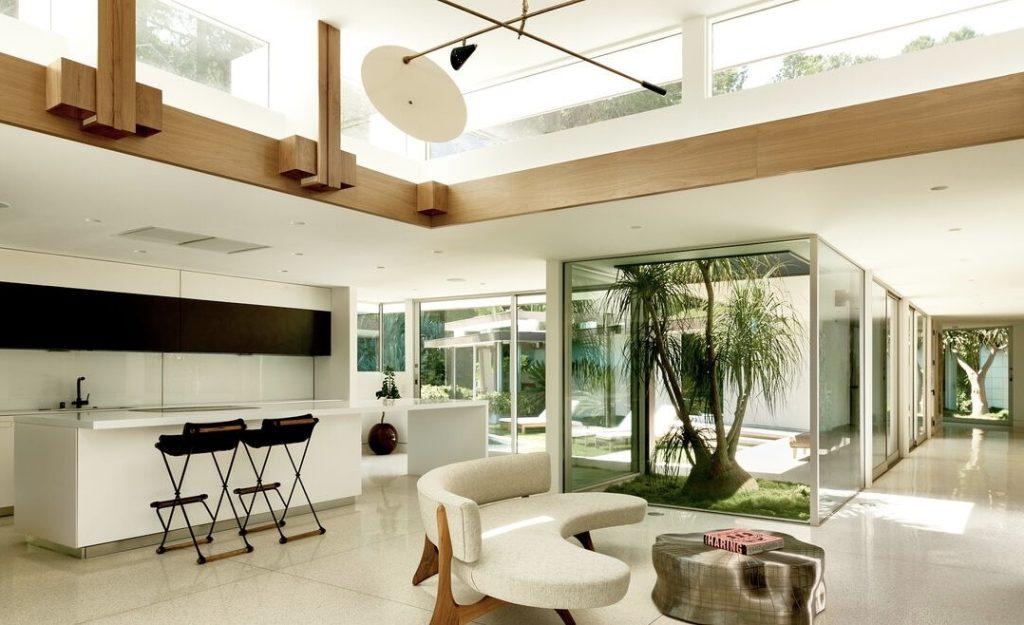 While he may never have imagined the modern luxuries that have been adapted to fill this artful space, he no doubt would approve of the current adaptation and precision of which has insured the integrity of the original design for years to come.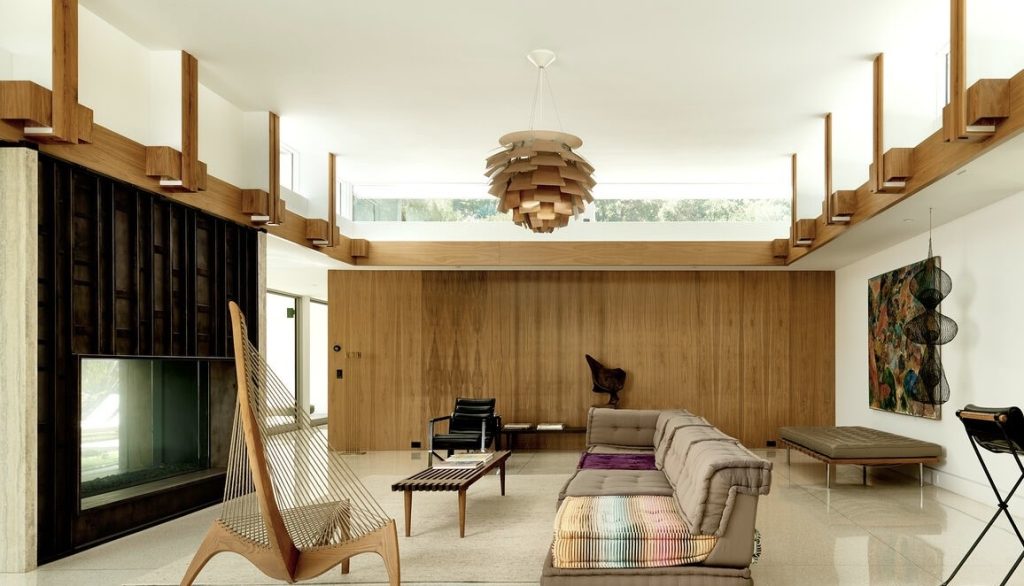 Sitting on over one-half acre of manicured landscaping inspired by Brazilian modernism, this home leaves no need unmet. Six bedrooms and eight bathrooms are surrounded by an abundance of amenities. A seamless kitchen, screening room, temperature controlled wine enclave, and zero-edge pool are among the indulgences that steep the energy of this space with modern luxury.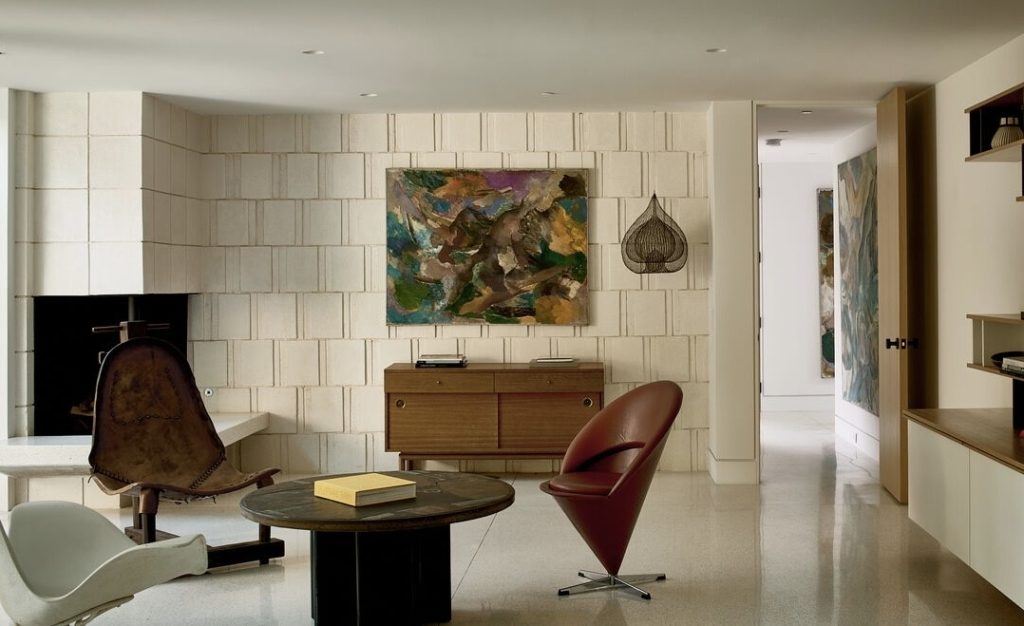 The Calvet Residence offers the best of both worlds, historic and modern, which lends a living experience unparalleled by contemporary design. Trousdale Estates the Calvet Residence by Rex Lotery, FAIA
Listing courtesy of Tomer Fridman, Compass and Elizabeth Donovan, Coldwell Banker
If you would like to know more about this amazing home, contact Brian Courville at 310-622-0312. Or, for additional Mid-Century Modern | Architectural homes, Spanish homes, Historic Los Angeles homes or Classic Los Angeles homes for sale reach us by email at: Brian Courville. If you are considering selling, contact us for a free no-obligation home valuation.