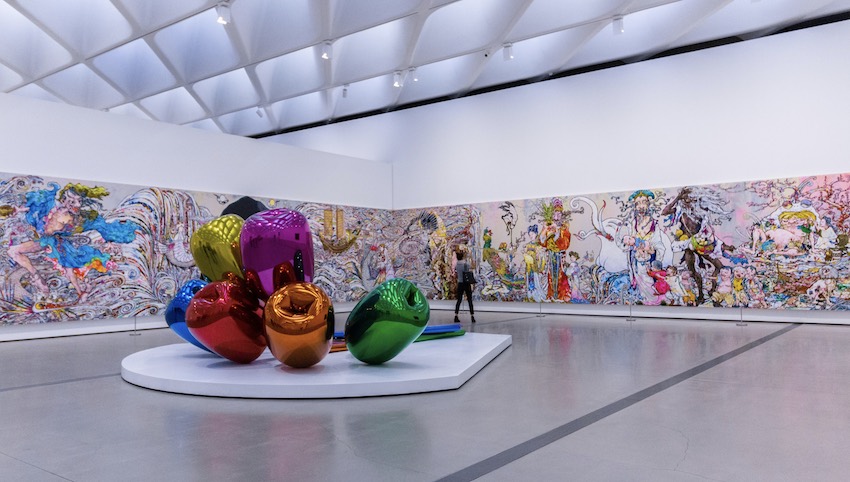 The Broad | Stunning contemporary art museum with a one-of-a-kind exterior, located on Grand Ave. The Broad offers rotating temporary exhibitions, and houses over 2,000 pieces in its permanent collection, including works by Jean?Michel Basquiat, Mike Kelley, Jeff Koons, Yayoi Kusama, Roy Lichtenstein, Pablo Picasso, and Robert Rauschenberg, to name a few.
The Broad makes its collection of contemporary art from the 1950s to the present accessible to the widest possible audience by presenting exhibitions and operating a lending program to art museums and galleries worldwide.
By actively building a dynamic collection that features in-depth representations of influential contemporary artists and by advancing education and engagement through exhibitions and diverse public programming, the museum enriches, provokes, inspires, and fosters appreciation of art of our time.
Free admission is based on timed entry and must be booked in advance. Note that some exhibitions and events carry a separate charge. Open Wednesday to Sunday. –See stunning new installations with many works on view for the first time!
221 S. Grand Avenue, Los Angeles, CA 90012
If you would like to know more, call 310.622.0312 or email Brian Courville. Whether Mid Century Architectural, Spanish, Luxury, or Classic Los Angeles design, MODERN LIVING LA is here to guide you home. Follow us on Instagram @modernlivingla
Designated one of the Top 7 real estate websites for modern homes in the world by thespaces.com