Beverly Park | Kiddieland
8536 Beverly Boulevard, Los Angeles, CA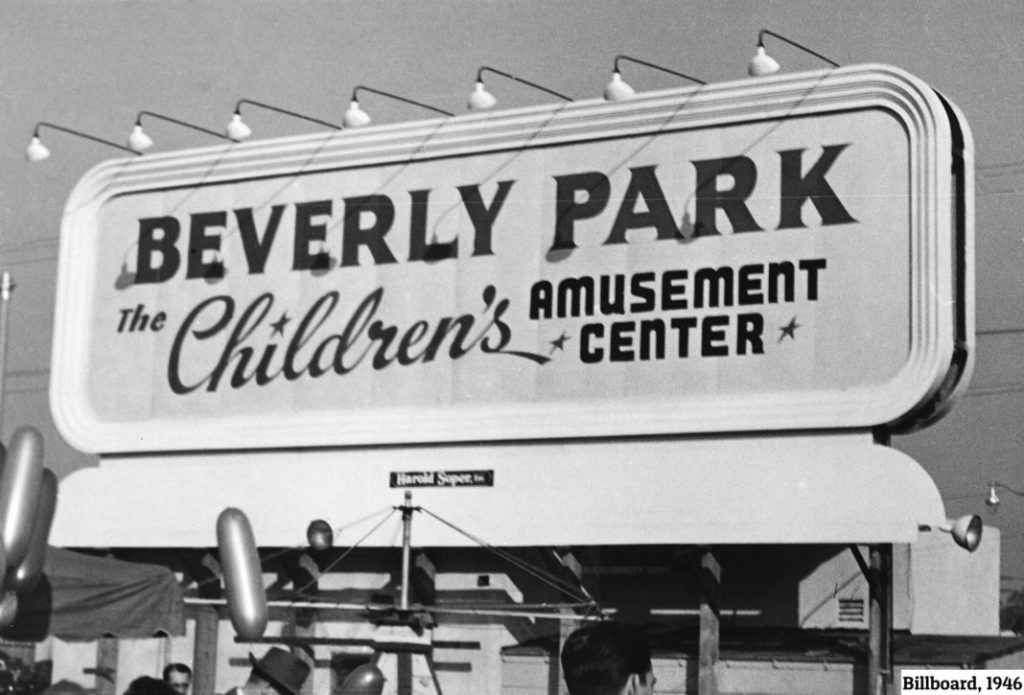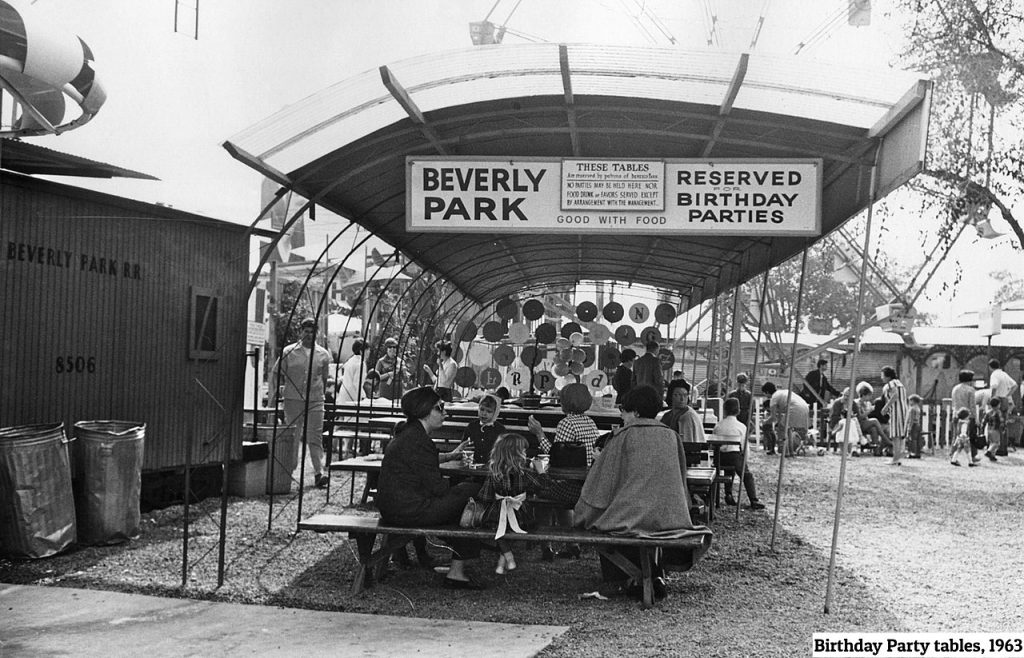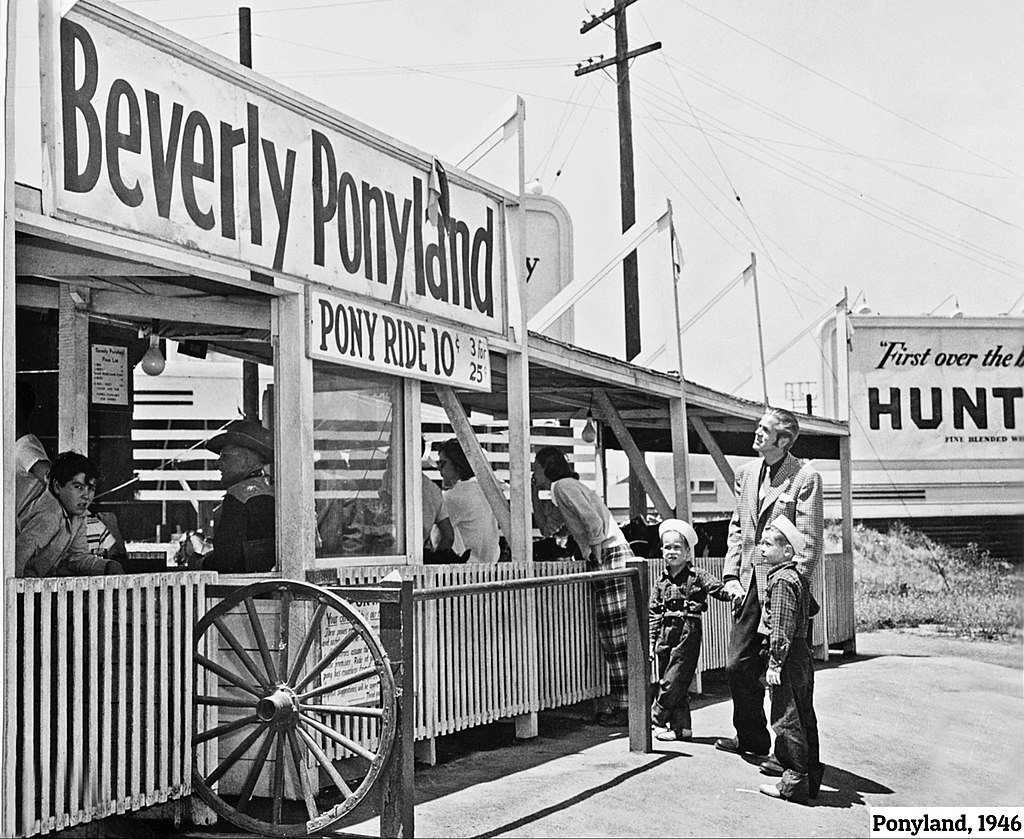 Once upon a time, on the corner of Beverly and La Cienega boulevards, there was a magical place called Beverly Park, or better known by all who loved it, as "Kiddieland". There were twelve child-sized rides including a roller coaster, a haunted castle, Carousel, boat rides, Dodgem bumper cars and a Ferris Wheel. The park was decorated with special hand-painted murals, flower and secret tunnels. There were food stands selling popcorn, hot dogs, cotton candy and peanuts, in striped paper bags, recognizable to anyone wo had been there.
Known as a popular place for movie stars who brought their families, hoping to get some quality time with their children. Also, a favorite for local children's birthday parties. With Ponyland the horse-riding track for kids next door, it was a favorite place for all.
One of the regular visitors was Walt Disney himself. He would bring his children there, ask them what they loved about the attractions, then spoke with owner David Bradley about the Amusement Park industry and its development. It was Bradley who came up with the concept of the famous "Main Street" and convinced Disney to build it. Beverly Park's popularity is still widely remembered by many.
The original site of Beverly Park is now the location of the iconic eight-story Beverly Center Shopping Mall. With its dramatic six-story series of Plexiglas tube escalators affording views of the Los Angeles Westside and the Hollywood Sign. Originally The mall contained the USA's first ever, Hard Rock Cafe, now home to anchor tenants of Bloomingdale's and Macy's, and a Macy's men's store. The mall if full of shoppers from all walks of life, reflecting L.A.'s immense diversity. Serving the high-end needs of its clientele with stores like Banana Republic, bebe, Club Monaco, Coach, Ed Hardy, Forever XXI, Kenneth Cole New York, Louis Vuitton, Sephora, Victoria's Secret and more.
There are mall food-court staples such as Auntie Anne's, Panda Express and Sbarro's Pizzeria, as well as other dining choices like Chipotle Mexican Grill, California Pizza Kitchen, or P.F. Chang's China Bistro. The Beverly Center features a thirteen-screen Mann Theatres cinema, and has itself has made cameos in several Hollywood films.
What was formerly the site of a small amusement has since blossomed into an L.A. landmark that sets the bar for the mega-mall.
…
THIS WAY BACK to MORE "THINGS WE LIKE"…
If you would like to know more, call 310.622.0312 or email Brian Courville. Whether Mid Century Architectural, Spanish, Luxury, or Classic Los Angeles design, MODERN LIVING LA is here to guide you home. Follow us on Instagram @modernlivingla
Designated one of the Top 7 real estate websites for modern homes in the world by thespaces.com