1531 NORTH TIGERTAIL ROAD, LOS ANGELES, CA | $3,400,000 | 2 BD | 2 BA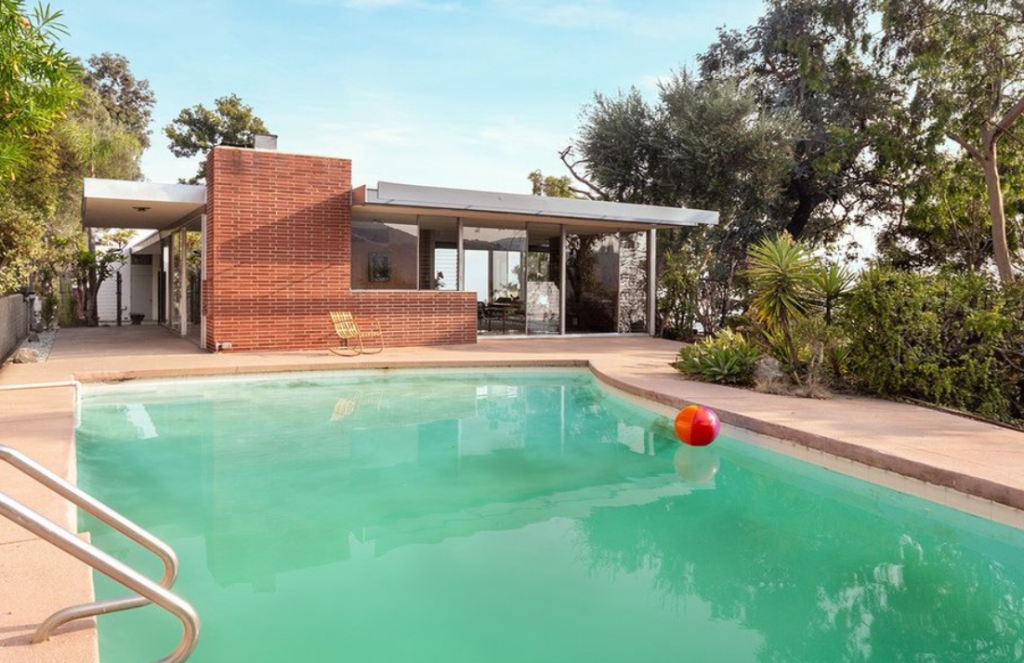 Crestwood Hills Richard Neutra Mid Century Modern home, The Sale Residence – 1960, is sited in the "utopian" enclave of expressive architecture known as, Crestwood Hills. Architects, Neutra, A. Quincy Jones, Whitney R. Smith and Craig Ellwood all contributed work to this cooperative development which brought about "good design and economical construction to moderate-income housing…" With interest in the project coming from musicians, artists and faculty members at UCLA, the growing group incorporated as the Mutual Housing Association in 1946.
Neutra's signature floor-to-ceiling sliding glass walls, paneled walls and custom cabinetry highlight the interior space.
---
If you would like to know more about this amazing home, call 310.622.0312 or email Brian Courville. Whether Mid Century Architectural, Spanish, Luxury, or Classic Los Angeles design, MODERN LIVING LA is here to guide you home. Follow us on Instagram @modernlivingla
Designated one of the Top 7 real estate websites for modern homes in the world by thespaces.com