4620 BLACKFRIAR ROAD, WOODLAND HILLS, CA | $1,599,000 | 5 BD | 4 BA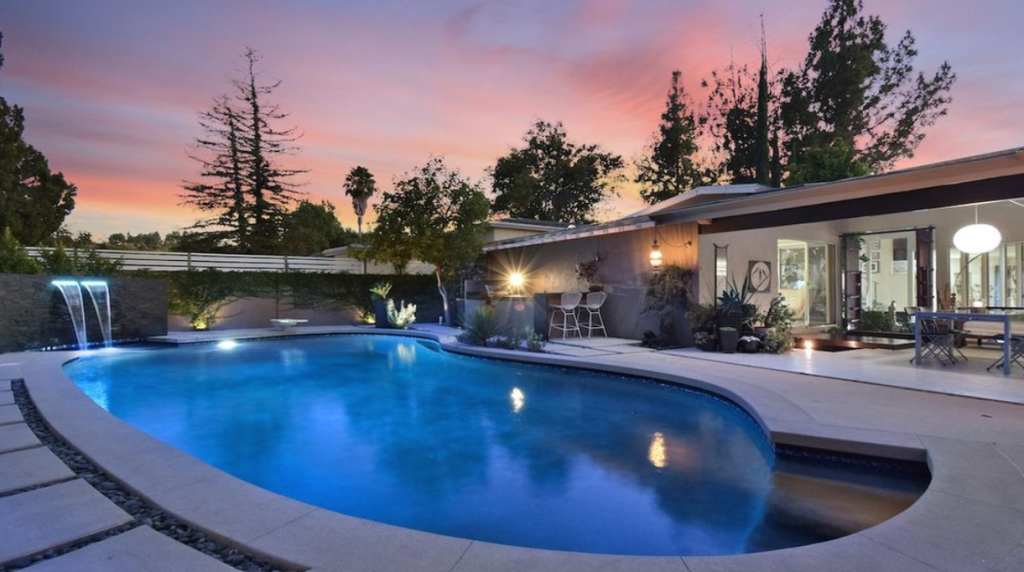 Stunning Woodland Hills Mid Century house, Ray K. Mosher Architect, 1964. Blurring the lines between inside and out this spectacular piece of architecture is not to be missed. The entrance of the home sets the stage for the interior story with its' cantilevered concrete stairs, soothing architectural water feature and distinctive landscaping.
Inside, the multi-level interior spaces open up to a lushly planted central atrium, covered by a period mid-century sunshade. Floor to ceiling glass brings the outdoors in, blurring the lines between shelter and nature.
---
If you would like to know more about this amazing home, call 310.622.0312 or email Brian Courville. Whether Mid Century Architectural, Spanish, Luxury, or Classic Los Angeles design, MODERN LIVING LA is here to guide you home. Follow us on Instagram @modernlivingla
Designated one of the Top 7 real estate websites for modern homes in the world by thespaces.com