The Exquisite "Domus Solaris" By Buff & Hensman
7529 MULHOLLAND DRIVE, LOS ANGELES, CA | $2,400,000 | 1 BD | 1.5 BA
Domus Solaris by Buff & Hensman, Don Hensman's own residence, 1975.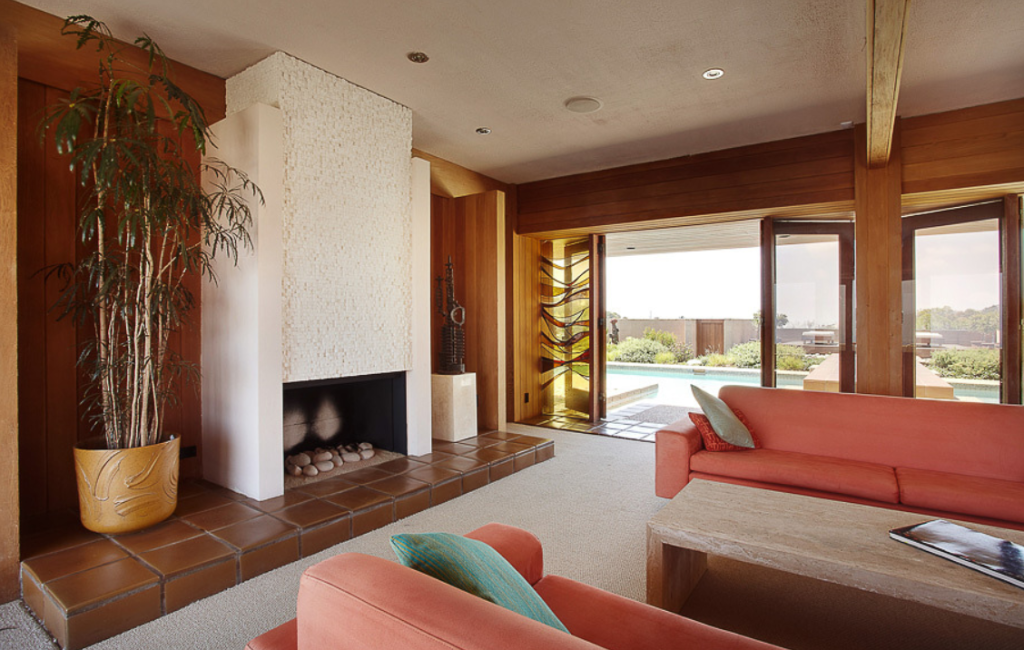 At twilight, Domus Solaris seems to float in a close orbit between the lights of Los Angeles below & the deep blue sky above.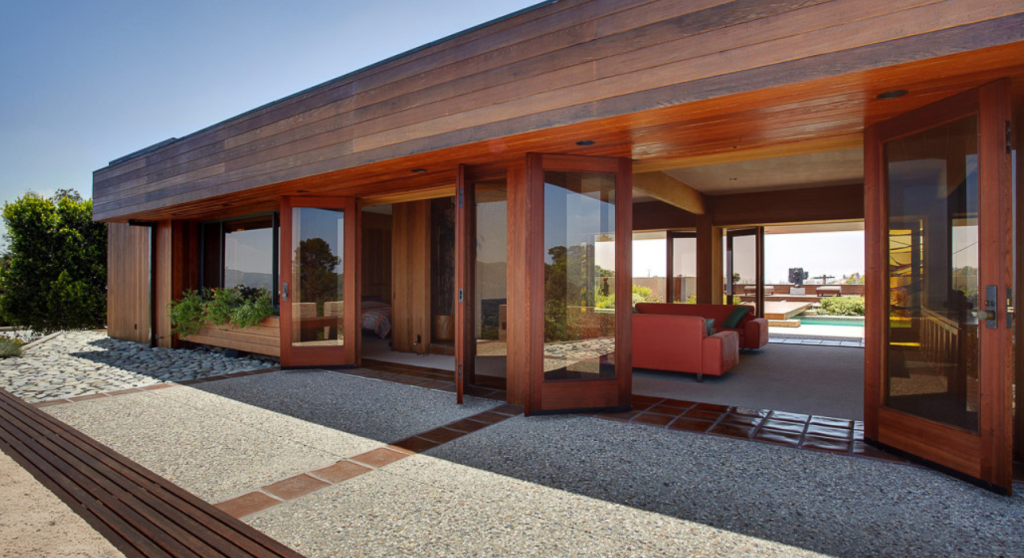 During the daytime the sun's light dominates, truly making it the "House of the Sun." Here architecture positions its occupants in communion with the poet's sublime: endless sky & mountains, exhilarating height, a chosen solitude shared with wind, sun & air.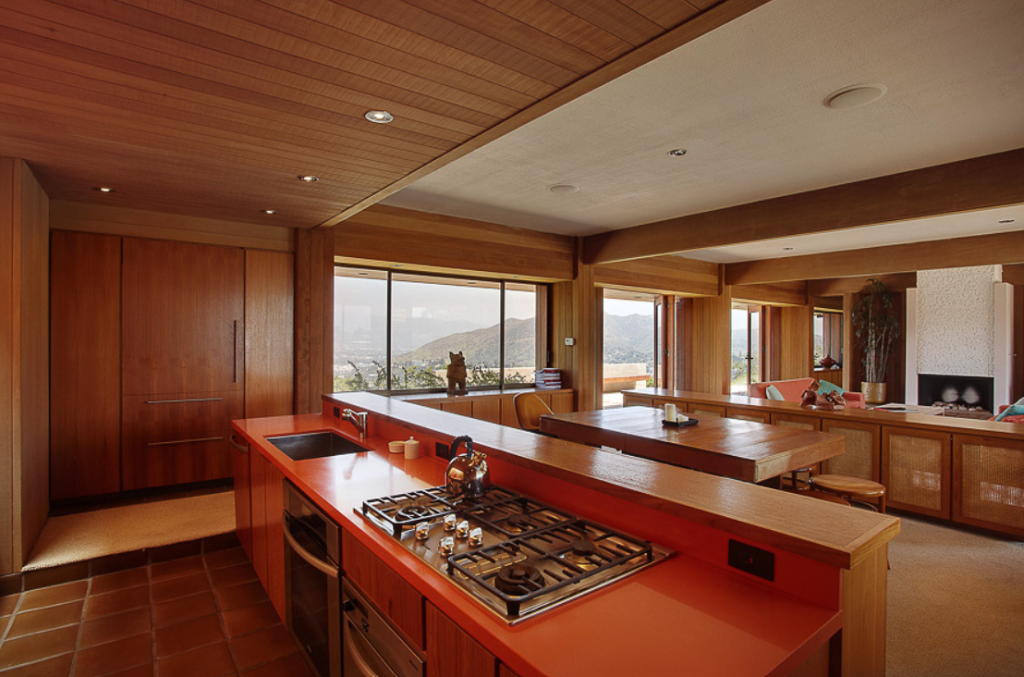 Described in the L.A. Times as "perched on a promontory like a luxury railroad car" with its 2-way views, the structure is pared to essentials so as to make an open frame for the holistic living space provided by patios & pool (more than 2 x the interior space).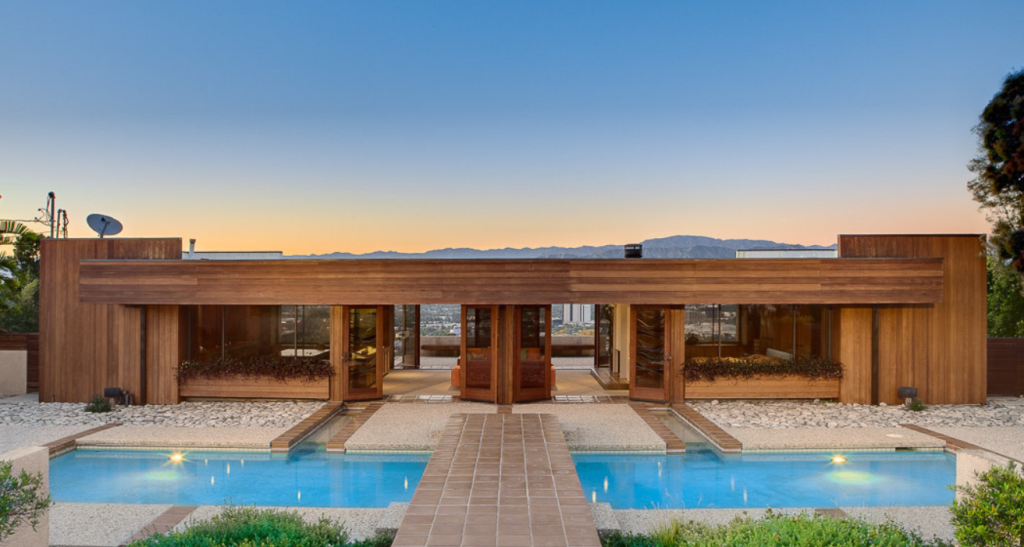 When looking at Domus Solaris, Philip Johnson's "Glass House" in Connecticut and the famed "Barcelona Pavilion" come to mind. The Exquisite "Domus Solaris" By Buff & Hensman.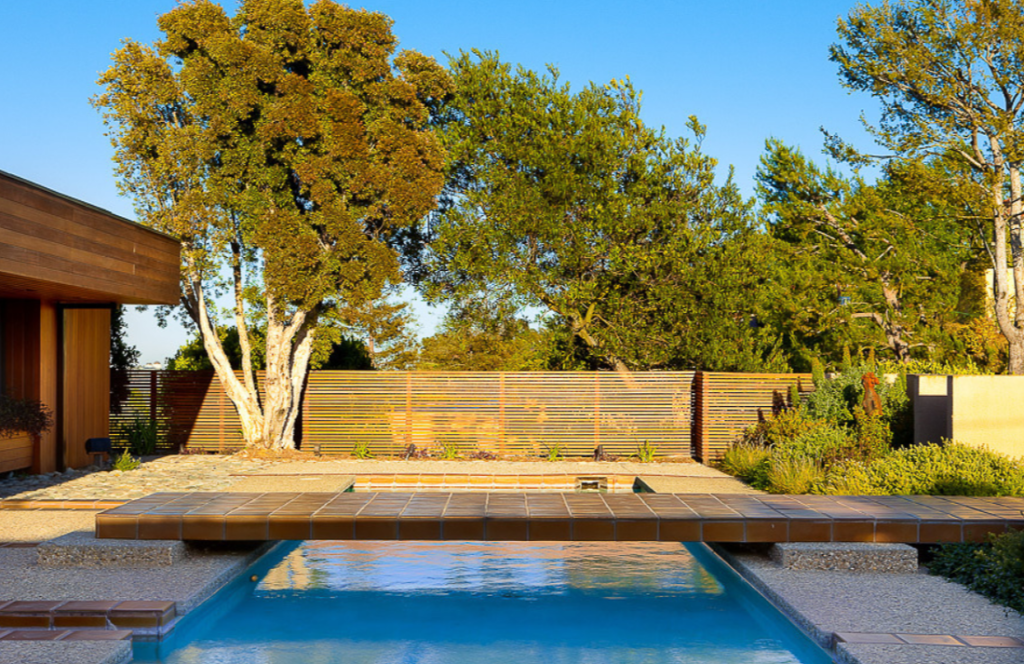 This is the Romantic ideal hidden within Modernism: to unlock human potential via immersion in total freedom & privacy. One magisterial bedroom, 1.5 baths, garage framed for an unbuilt second pavilion at entry.
Listing courtesy of Michael D. Phillips, Crosby Doe Associates, Inc.
If you would like to know more about this amazing home, call 310.622.0312 or email Brian Courville. Whether Mid Century Architectural, Spanish, Luxury, or Classic Los Angeles design, MODERN LIVING LA is here to guide you home. Follow us on Instagram @modernlivingla
Designated one of the Top 7 real estate websites for modern homes in the world by thespaces.com