PACIFIC PALISADES RODNEY WALKER'S WEST HOUSE CASE STUDY 18
199 CHAUTAUQUA BLVD, PACIFIC PALISADES l $11.9M l Case Study 18 l 3 BD l 3 BA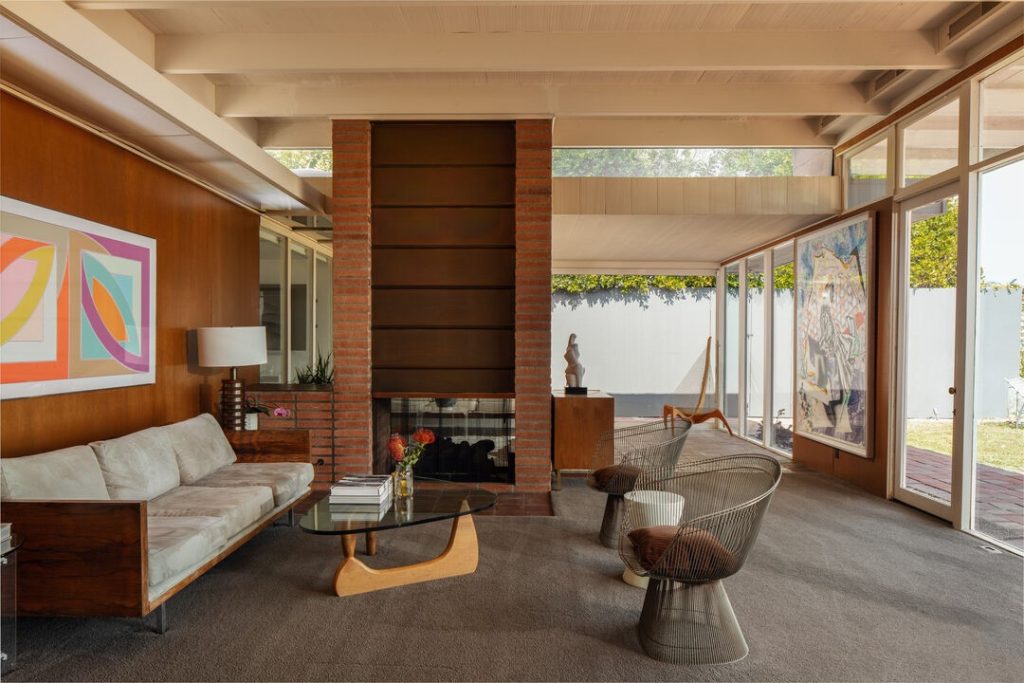 An historic Case Study house has just hit the market. Rodney Walker's West House or Case Study 18 is located moments from the coast on a bluff overlooking the Pacific Ocean. As our modernist aficionados know, the Case Study Program was established by Arts & Architecture editor John Entenza. The magazine sponsored this groundbreaking program which gave us historic houses from such renowned architects as Craig Ellwood, Charles and Ray Eames, Pierre Koenig, A Quincy Jones and Raphael Soriano (to name but a few).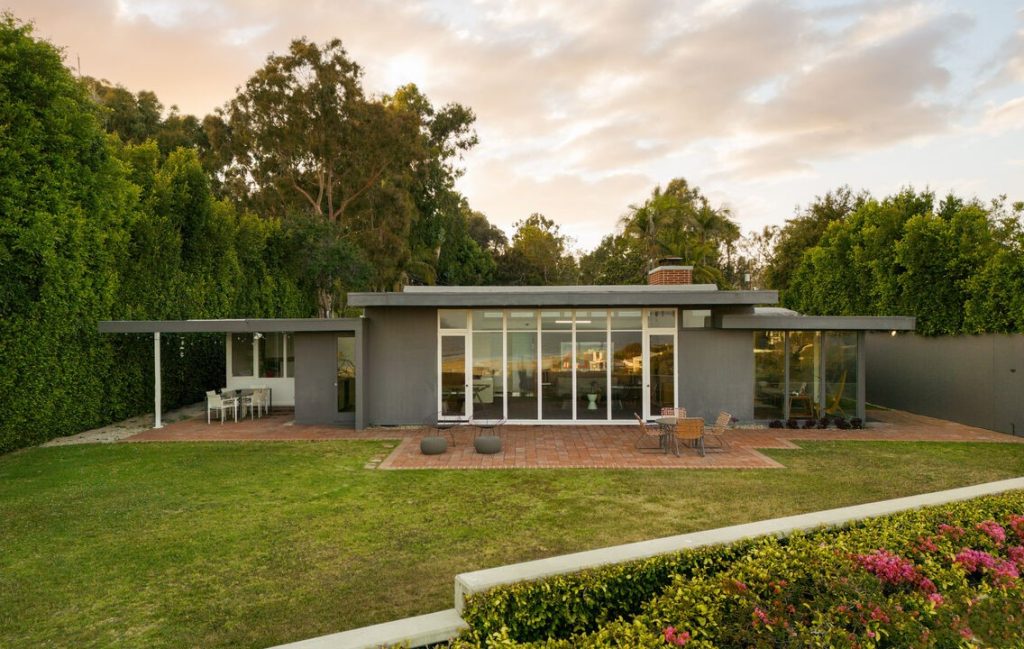 The setting of this home is pretty spectacular as the property is perched above the street off a long drive and surrounded by lush vegetation. The house remains largely intact. The picture perfect living room even includes Warren Platner chairs, a Milo Baughman sofa and the the classic Noguchi table, a dream to any modernist fan. A floor to ceiling double sided brick fireplace inlaid with copper is a stunning centerpiece to the room.
---
OAK CREEK – LOS ROBLES HILLS ESTATES
4 Bedrooms | 4 Bathrooms | Built 1975 | 50,000 Sf | For more details contact us: 310-622-0312.
If any architectural buffs have been to this sleepy little neighborhood in Thousand Oaks it was to see Case Study House #28 by Conrad Buff and Donald Hensman. But only two houses away sits another architectural house we discovered; a 1975 brick home by Clemens Kaasmann. The Remarkable Thousand Oaks Clemens Kaasmann Mid Century Trophy Home.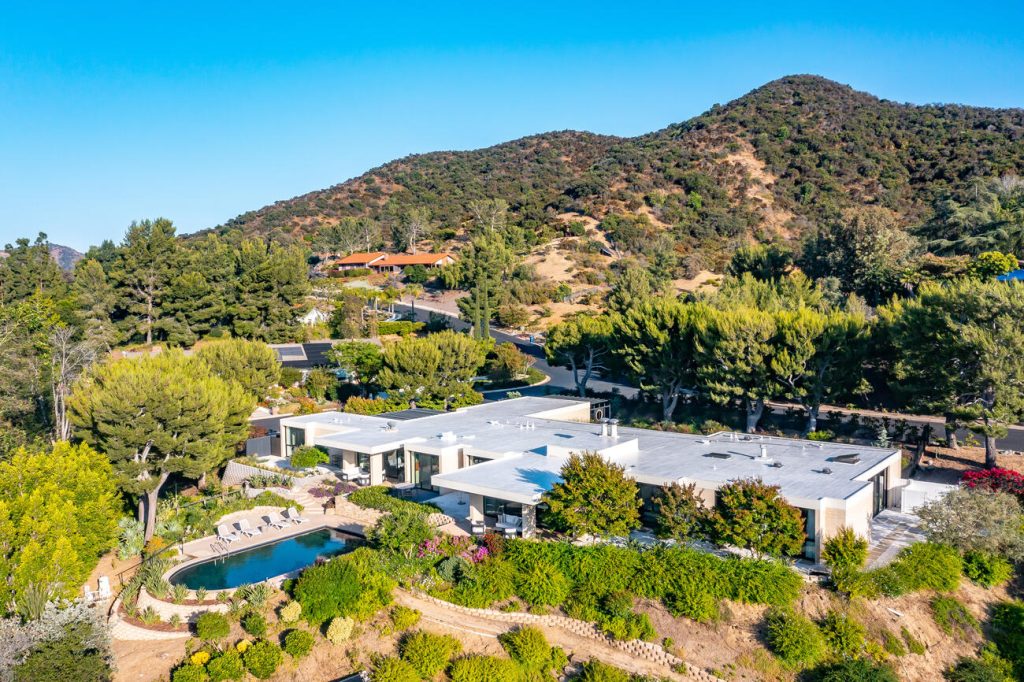 This was a name we had not run into before. However, the current owner has dug into a little history of the architect. In speaking with Clemens' daughter, it was relayed that Clemens worked with none other than John Lautner. And, the daughter even visited him on site while building the Bob Hope residence in Palm Springs.
---
HOLLYWOOD HILLS ITO HOUSE, 1961, JOSEF VAN DER KAR
8937 Wonderland Park Ave l $3.500,000 l 3 BD l 3 BA
Friends with Cold War era conservatives and ultra progressives alike, Josef Van der Kar was quite a character. It is said he never allowed his houses published as he didn't want to make them famous.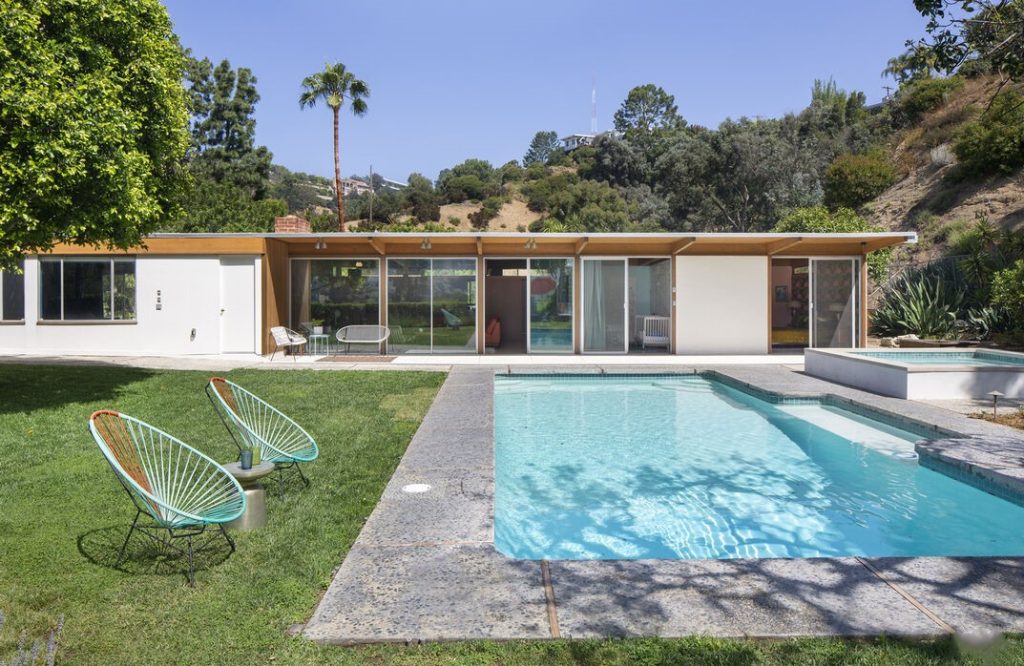 He will probably live in infamy while his houses are now getting famous. One was recently published in Elle Decor. We're sure he would have loved that. Ito House, 1961, Josef Van der Kar, Architect.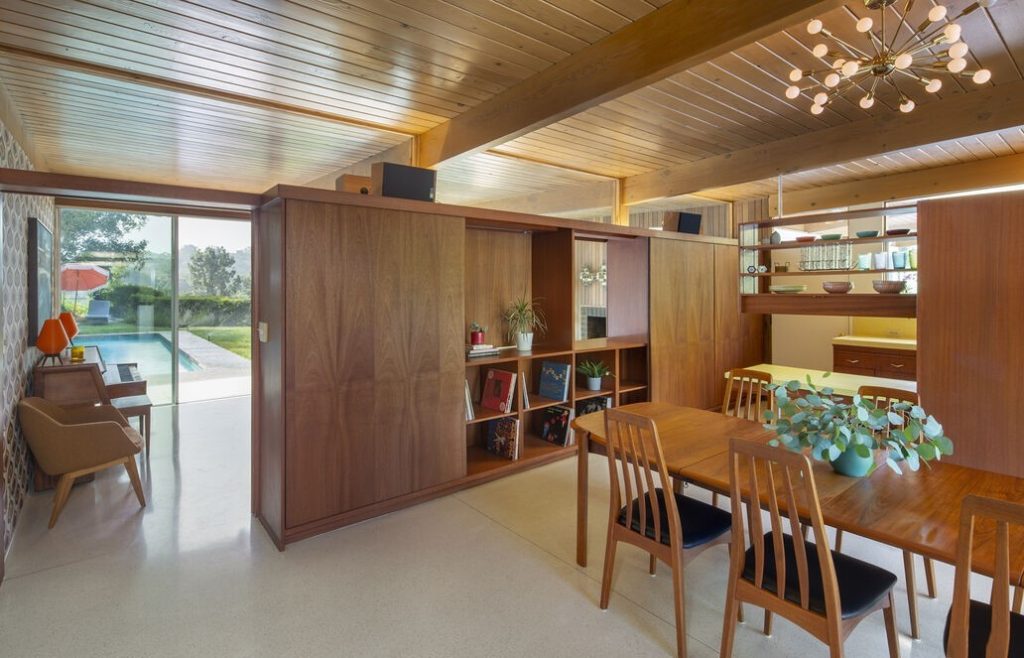 This transparent glass walled post & beam residence is located on a private three-quarter acre ridg
---
PASADENA HOWARD MORGRIDGE MID CENTURY MASTERPIECE
2973 MEYERLOA LN, PASADENA | $2,500,000 | 5BD | 3 BA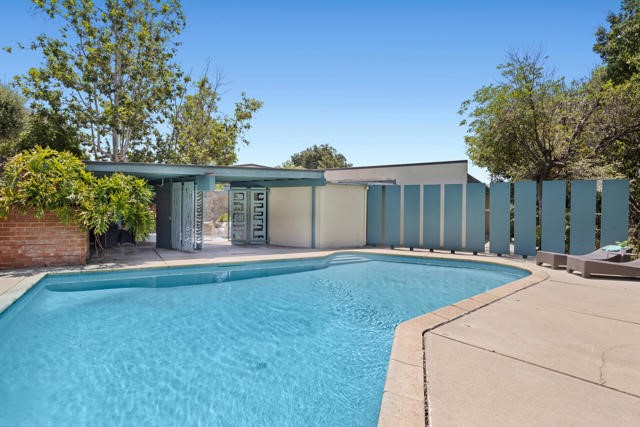 Occasionally we come across an outstanding home designed by an architect that isn't a household name such as this house by Howard Morgridge.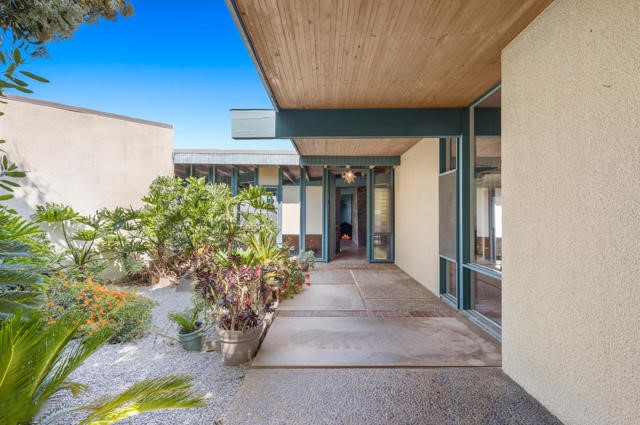 All we can say is that he deserves the level of accolades reserved for the other architects that drip off our tongues. See for yourselves in the home reminiscent of John Lautner.
---
English Tudor by Winchton L Risley FAIA
3 BD | 3 BA | 2,348 SF | 7,294 lot SF | Built in 1927 | $2,995,000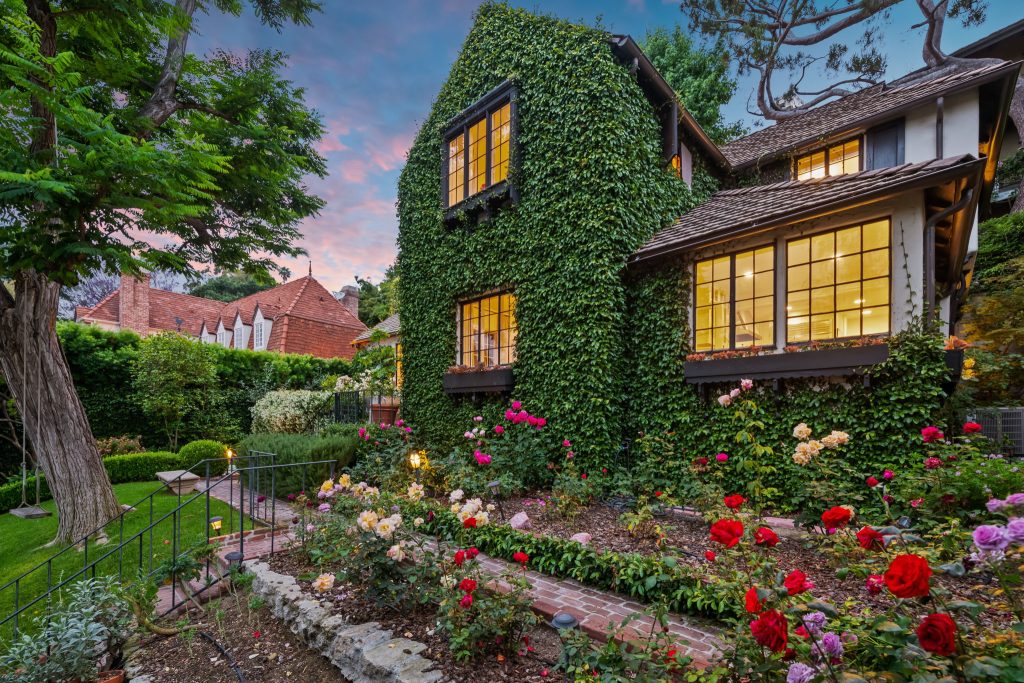 Winchton L. Risley FAIA – 1927. Nestled among a curated landscaped wonderland lies a very special English Tudor Revival home. Perched above the street behind a gate, the property unfolds into a majestic garden setting meticulously manicured and cared for by its current owner.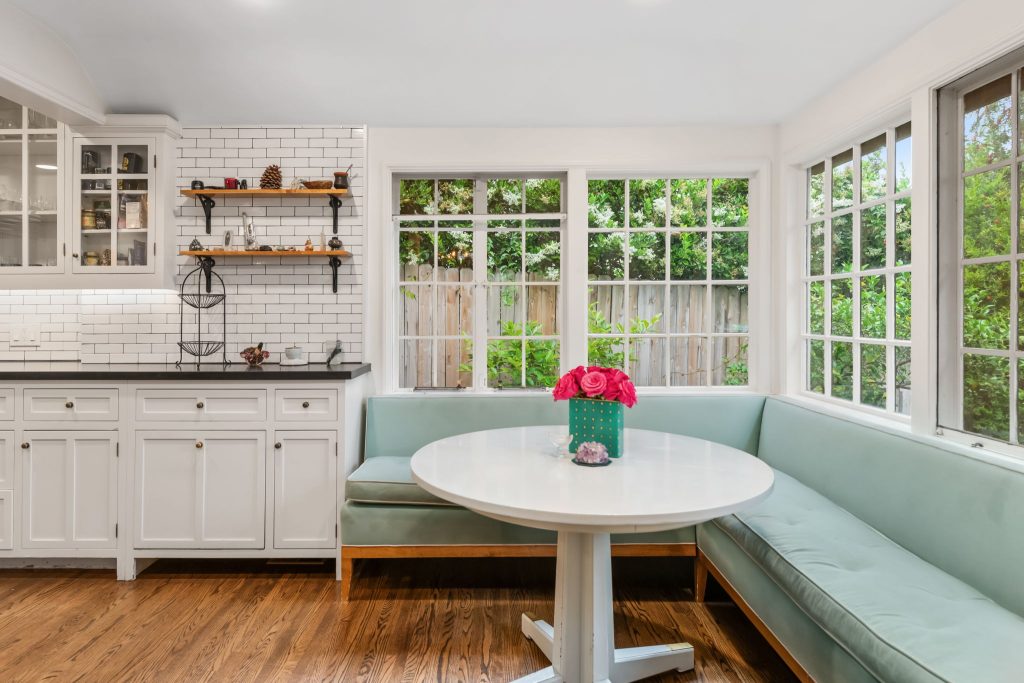 Rows of several varieties of rose bushes surround the property (some of which date back 100 years). Lemon, apple, pomegranate, Japanese Maple trees and a picturesque tree swing are but a few of the garden delights that are too numerous to mention here. The home itself is by architect Winchton Risley, who's many accomplishments include the UCLA school of Law, several buildings at UC San Diego, the Coca Cola Bottling Company in Atlanta and Los Angeles, and several residential homes dotting the landscape of Southern California.
---
BEACHWOOD CANYON ROBERT LEE, AIA MID CENTURY MASTERPIECE
3064 N BEACHWOOD DRIVE, LOS ANGELES | $2,465,000 | 3 BD | 2 Ba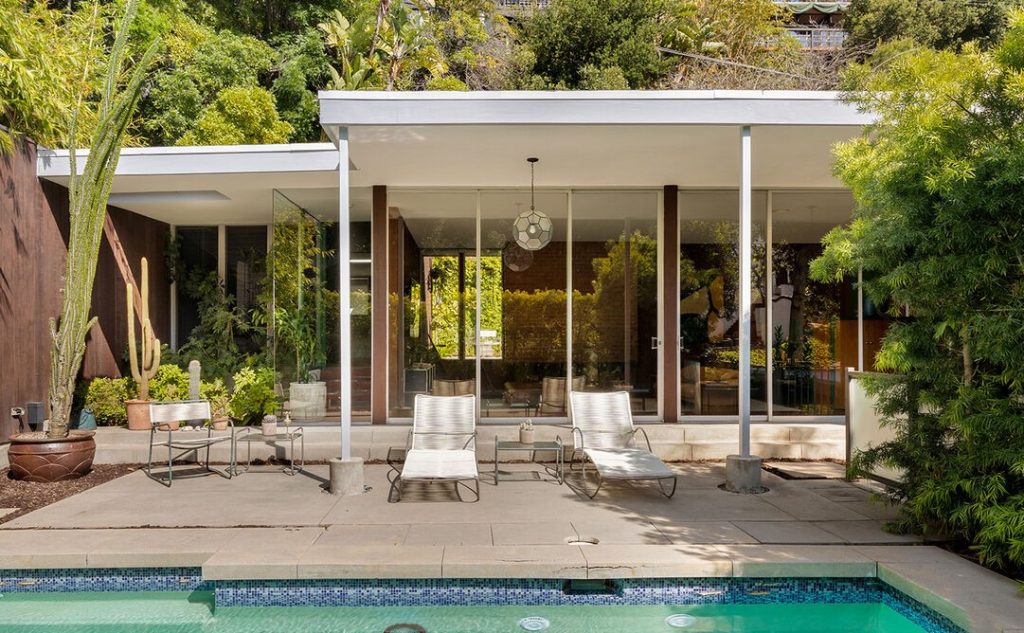 We're suckers for the pool in the front. We sold this mid-century house in Beachwood many moons ago. It had a red Ikea kitchen (Yeah, we know). Looks like Reath Design did a great job keeping it warm and modern.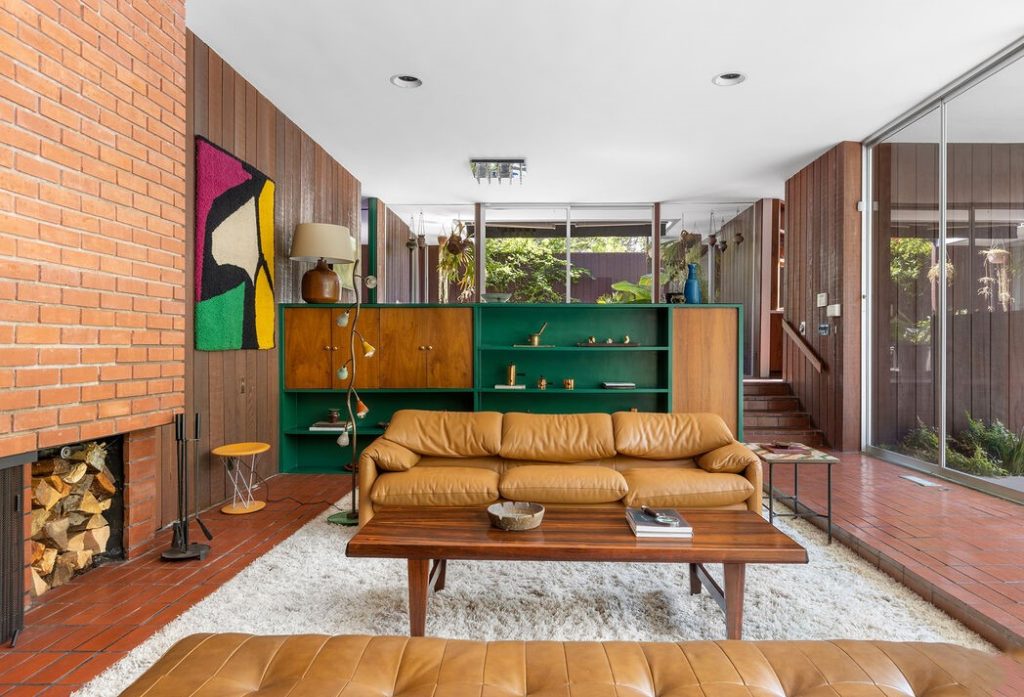 Mid-Century masterpiece by Robert Lee, AIA. Situated in the heart of Beachwood Canyon, this iconic residence offers the appeal of classic, pristinely maintained and renovated mid-century design, without sacrificing contemporary comfort.
---