Encino The Lewis-Loughrey Estate, designed by renowned architect Donald G. Park AIA, encapsulates modernist, Avant Garde architecture like no other.
17862 VIA VALLARTA, ENCINO | $5,999,999 | 6 BA | 6 BA
The "Crown Jewel" of the San Fernando Valley, this one-of-a-kind property is an architecturally significant California Modernism home. The home is located at the end of a cul-de-sac and perched on a vast Encino hilltop. The Lewis-Loughrey Estate, designed by renowned architect Donald G. Park AIA, offering awe-inspiring 200-degree views from every room and hallway.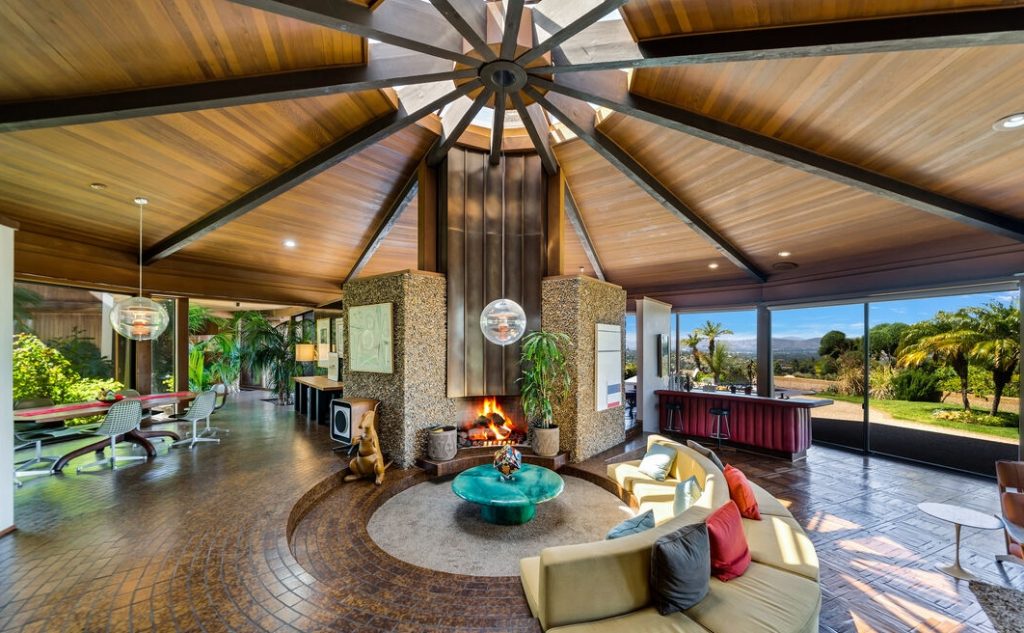 Situated on over an acre of land, this architectural wonder consists of this crown jewel, three expansive dodecagons (12-sided structures) that contain a total of 6 beds and 6 baths, and seamlessly flow through a glass pavilion across almost 7,000 sq ft of interior space.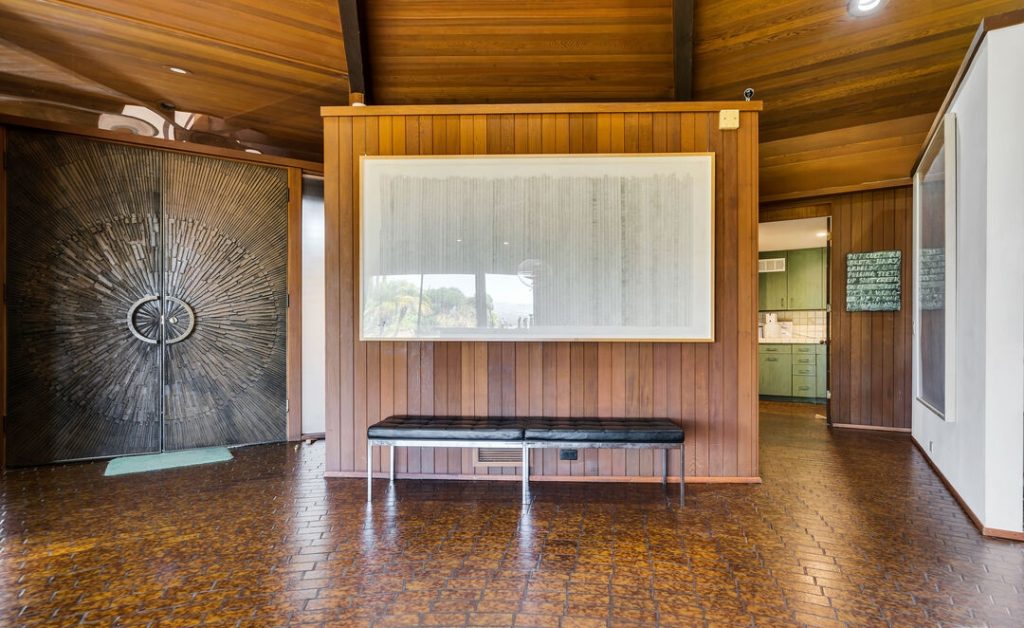 Originally only two, Donald G. Park came out of retirement to add a third expansive, dodecagon. Completing his vision with the final, identical 1,200 square foot apartment. The dramatic, original bronze clad Sunburst front door sets the stage for the open floor plan. Massive windows and soaring wood paneled ceilings. Walls of granite have been excavated from the very site.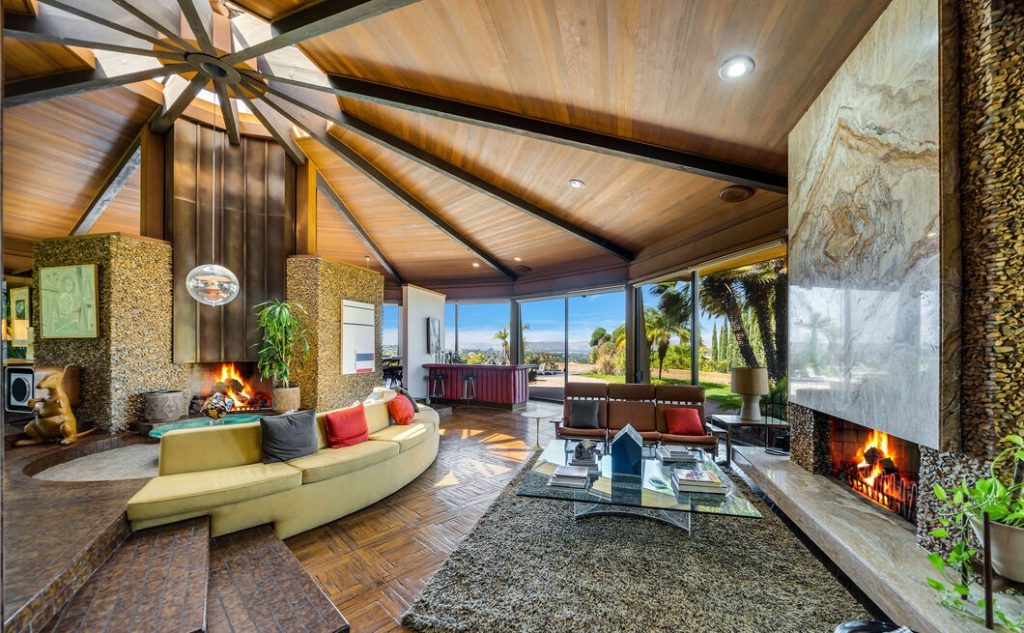 Of the countless designer details, the floor to ceiling fireplace situated within the sunken conversation pit is one of the best for those who love to entertain. The indoor/outdoor lifestyle is enhanced by the large windows and doors that lead out from every room. The home is bathed in natural light and positioned to offer cool ocean/mountain breezes on warm days.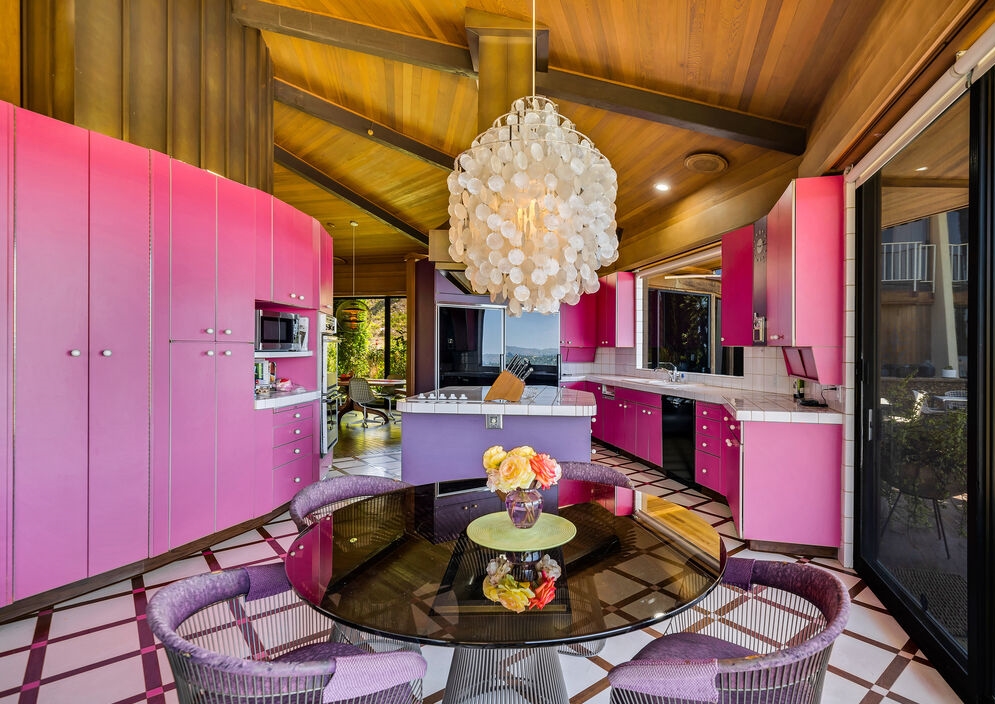 Outside, the yard and gardens have been meticulously designed to showcase the expansive, dodecagons and sweeping panoramic views; lounge on the patio, take a dip in the pool, or enjoy the spa, then take in the beautiful city view. Truly a dream setting for entertaining, gathering, and enjoying the Zen influence, the Donald G. Park mid-century compound is not merely breathtaking it is a work of art.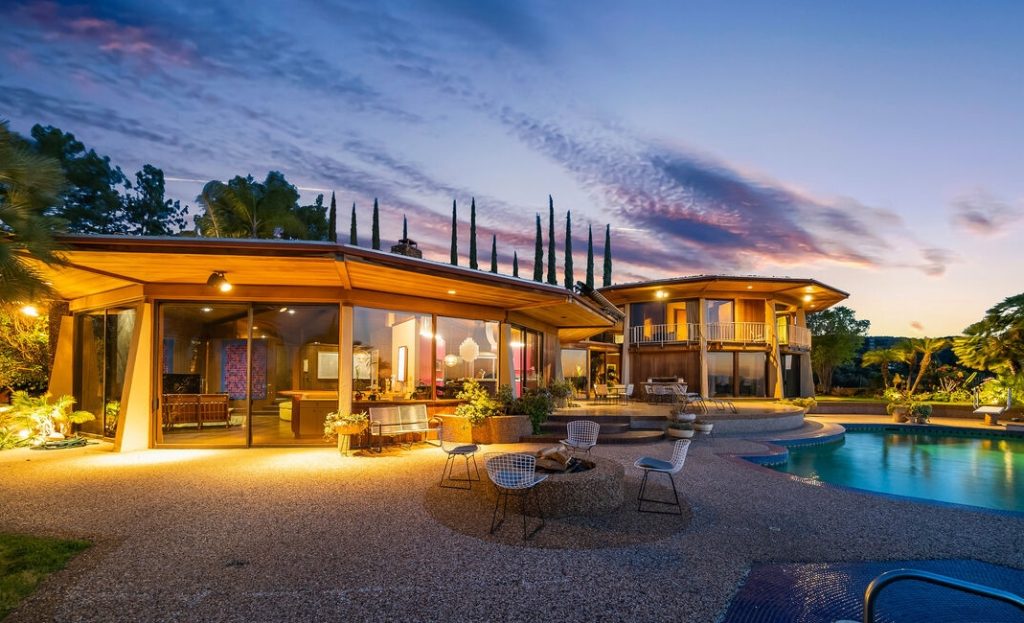 Encino The Lewis-Loughrey Estate, Designed by Donald G. Park AIA. A monument to refinement, opulence, and grandeur, this rare home is staggeringly unique, respectfully cared for, and worthy of admiration from all who value and appreciate such beauty and architecture!
 If you would like to know more about this amazing home, call 310.622.0312 or email Brian Courville. Whether Mid Century Architectural, Spanish, Luxury, or Classic Los Angeles design, MODERN LIVING LA is here to guide you home.  
Listing courtesy of Kevin Pane and Laura Shaw, Sotheby's International Realty