Cobra Studios Art Deco Transformation
Cobra Studios Art Deco Transformation The future of the ideal post covid office space is still TBD. But, if we can expect it to look anything like this futuristic 30's Art Deco transformation in Belgium by @cobra_studios, we're in! Thanks to @_sightunseen_  for turning us onto this.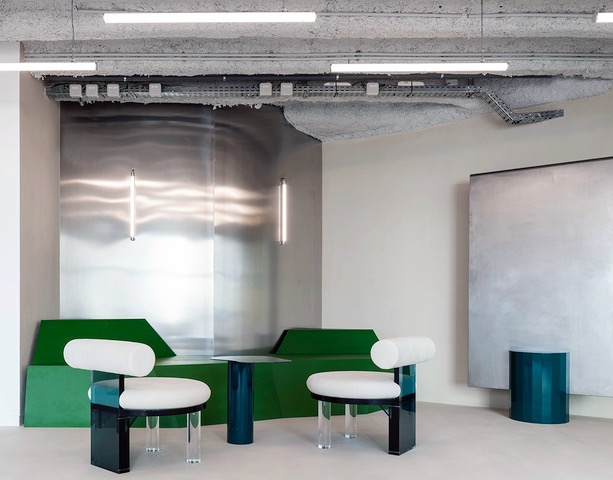 Cobra studios is a Brussels based creative studio founded by Kenny Decommer and Hugues Delaunay. Cobra studios is created to counterbalance the current furniture and design scene. Based on a post-modernistic aesthetic, the goal is to collide geometrical shapes in order to create new usable volumetrics. Transparency, translucency and opacity are countered to create sculptural pieces. Contradiction is key, the world is boring, let's indulge the pieces with colour. Hard shapes need to collide with soft touches. The pieces need to be minimalistic yet very decorative. Every piece needs to withstand time and art movements. Cobra Studios tends towards creating a world of its own, a certain form of light living, naïve but such fun.   
---
If you would like to know more, contact Brian Courville at 310-622-0312. Or, for additional Mid-Century Modern | Architectural homes, Spanish homes, Historic Los Angeles homes or Classic Los Angeles homes for sale reach us by email at: Brian Courville. If you are considering selling, contact us for a free no-obligation home valuation.
Designated one of the Top 7 real estate websites for modern homes in the world by thespaces.com