It's been quite some time since I remember seeing that ubiquitous Carnation logo. The Carnation Ice Cream shop at Disney was always a must visit. Our very own neighborhood played host to the Carnation Company Building on Wilshire with a Mid Century Coffee shop designed by Stiles O Clements. While this was before my time, I've spoken with folks who used to grab a burger and hang out after High School let out. The modern coffee shop was photographed by none other than the notable architectural photographer, Julius Shulman as seen here. The company eventually moved its headquarters and unfortunately, the restaurant was eventually demolished.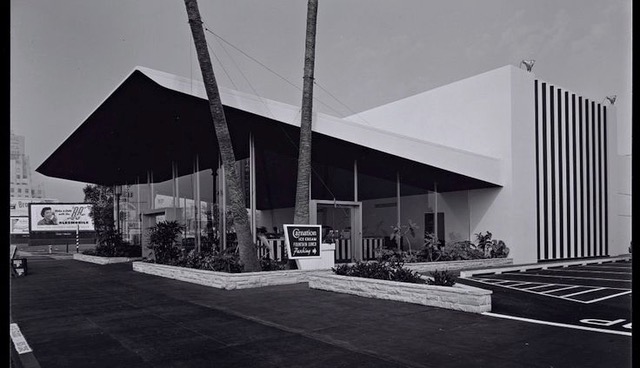 Today… While the coffee shop is gone, the Carnation building was expanded and thankfully kept the architectural appeal.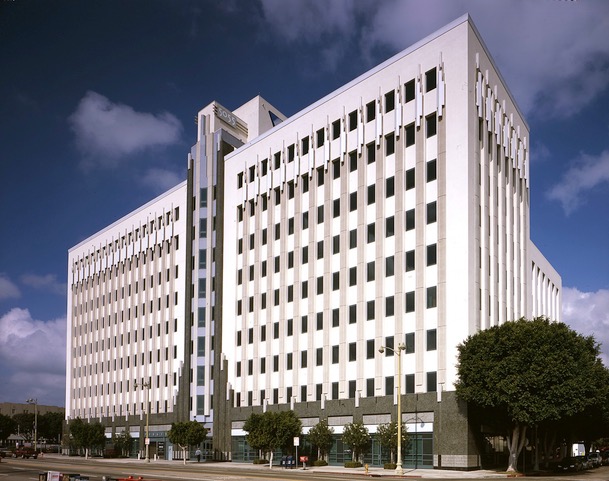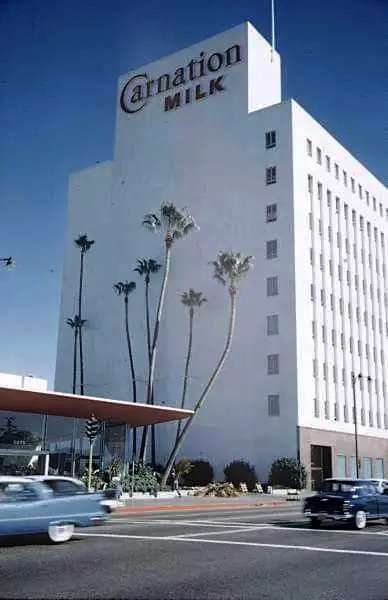 ---
If you would like to know more about this amazing home, contact Brian Courville at 310-622-0312. Or, for additional Mid-Century Modern| Architectural homes, Spanish homes, Historic Los Angeles homes or Classic Los Angeles homes for sale reach us by email at: Brian Courville. If you are considering selling, contact us for a free no-obligation home valuation.