Los Feliz Raphael Soriano the Lukens Home
3425 W 27TH STREET, LOS ANGELES | $2,485,000 | 3 BD | 2 BA
We have a special place in our hearts for the architect Raphael Soriano. Having recently sold the Gogol house in Los Feliz, we're excited that another gem has hit the market. The Lukens Home in Jefferson Park. This International Style home evokes the machine age minimal aesthetic popularized by the Bauhaus movement. This home should soon have another owner to appreciate its everlasting design.
The historical Lukens Home, one of Los Angeles's premier international style homes, was masterfully designed in 1940 by minimalist Southern California architect Raphael Soriano for notable ceramicist Glen Lukens.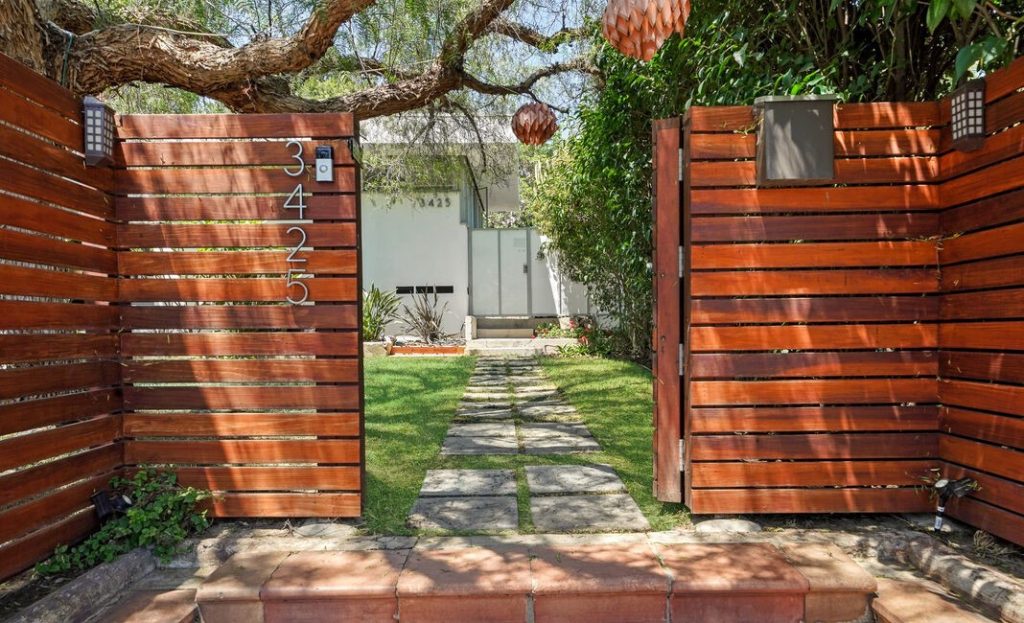 It is noted that famed architect Frank Gehry, a student of Lukens, observed Soriano designing the Lukens home. That specifically inspired Gehry to turn towards architecture for the first time. The rest, as they say, is history.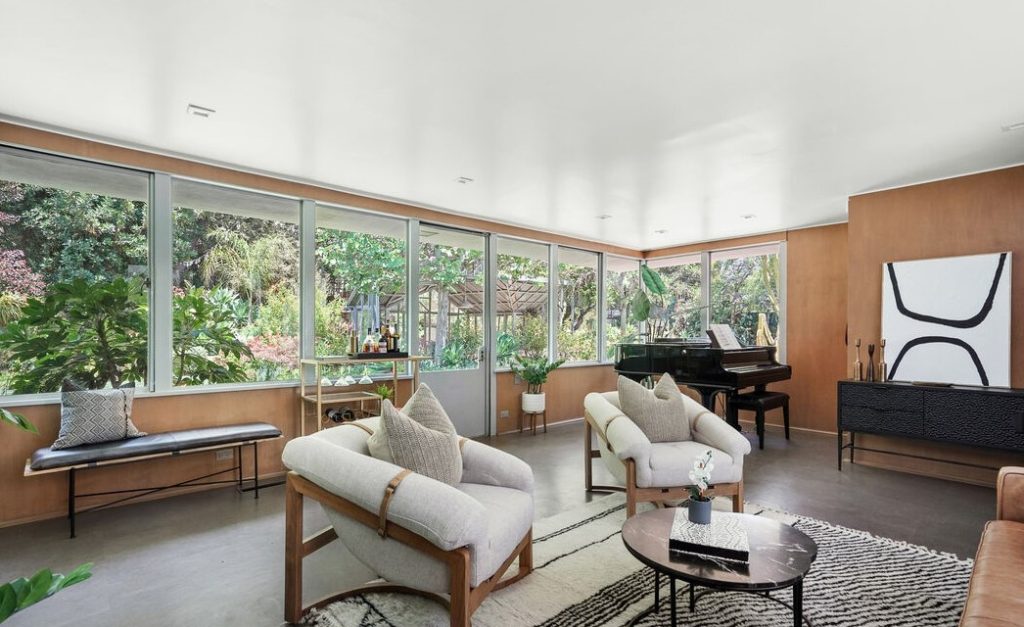 The home features classic Bauhaus design elements including a flat roof, large overhang eaves and ribbon band steel frame windows. This gorgeous three bedroom, two bath home is located in Historic Jefferson Park and nestled in the original garden of West Adams's Lyndsay Mansion. Los Feliz Raphael Soriano the Lukens Home.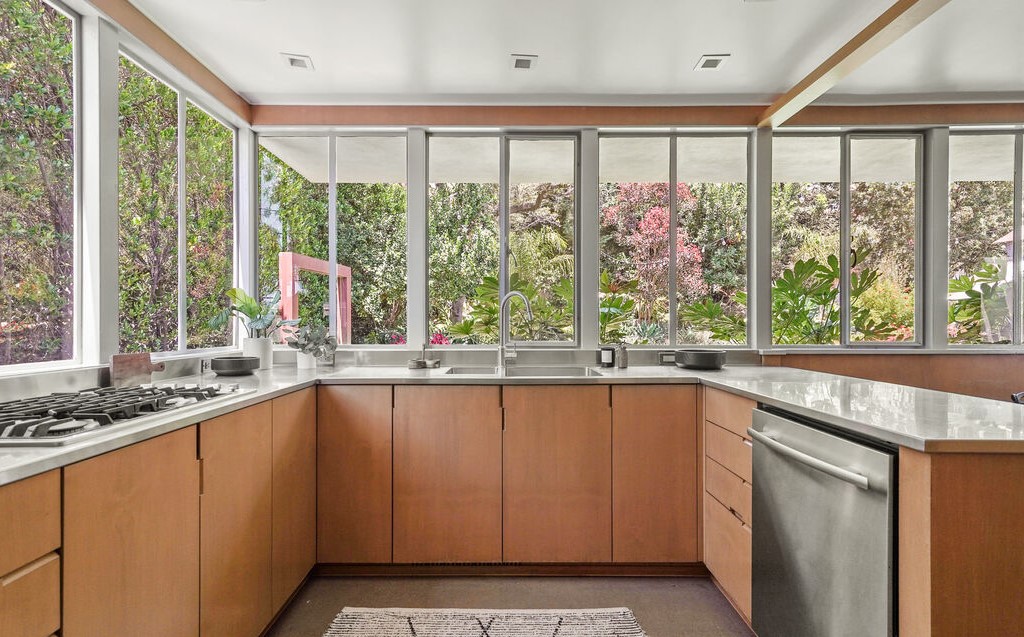 The mansion's 1908 restored glass greenhouse has been repurposed as an exceptional dining pavilion, enhancing the lushly restored flowering garden. Set on an approximately 20,000 square ft. lot, the home features a large entertaining deck and screening area.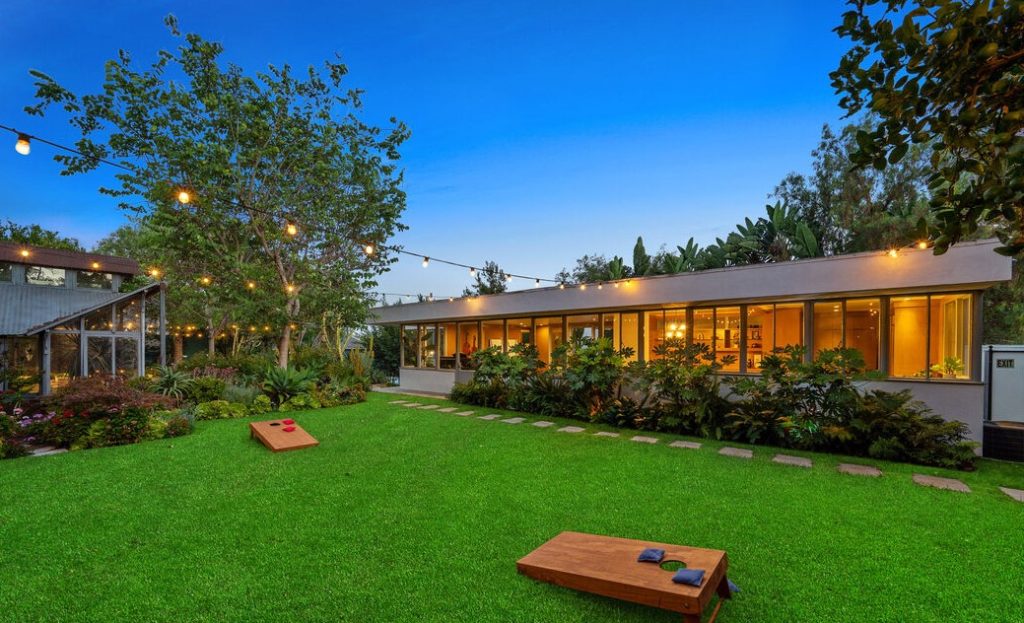 Further down the grounds sits a basketball court that could easily be converted into any recreational space of your choice. This home satisfies the modern day design enthusiast while providing the perfect indoor/outdoor lifestyle. Located between DTLA and the beach, this home gives you easy access to both the east and west side.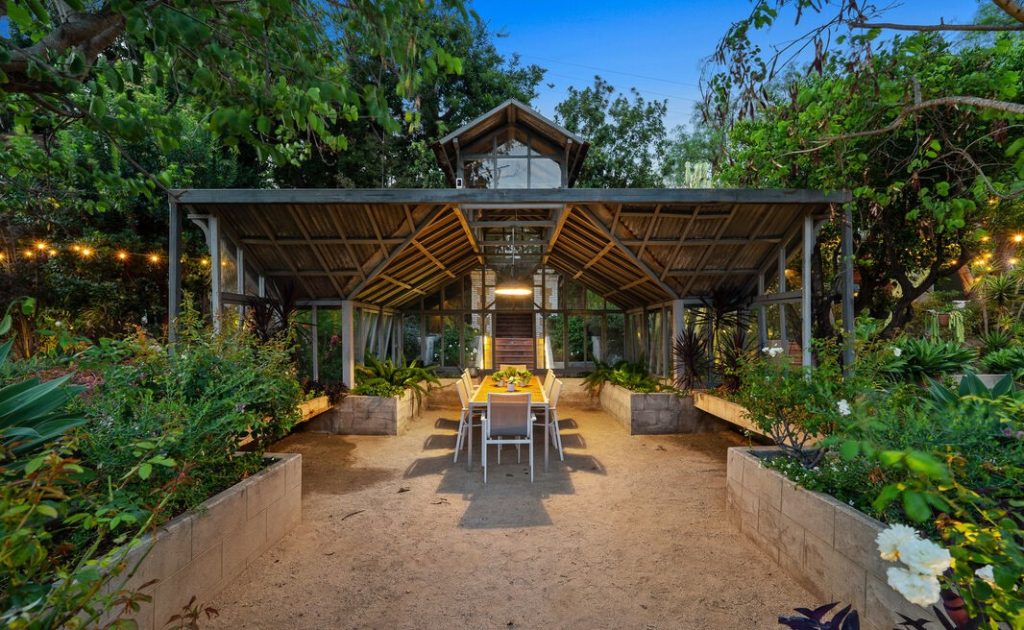 This distinguished home has received numerous California preservation awards and stands as an iconic symbol of modern design in the center of everything great in LA.
If you would like to know more about this Los Feliz Raphael Soriano the Lukens Home, contact Brian Courville at
310-622-0312. Or, for additional Mid-Century Modern| Architectural homes, Spanish homes, Historic Los Angeles homes or Classic Los Angeles homes for sale reach us by email at: Brian Courville. If you are considering selling, contact us for a free no-obligation home valuation.
Listing courtesy Of Jane Lee, Vivian Yoon & Laura Salgues, Highland Premiere Real Estate