Hollywood Hills The Bergren Residence by John Lautner
7316 CAVERNA DRIVE, LOS ANGELES | $2,998,000 | 2 BD | 2 BA
We must confess that John Lautner may be our favorite modernist architect. His designs were unique and very identifiable as his. He did a masterful job of combining materials to soften some of the perceived "coldness" of the modern structures. Here's a one of his smaller designs in the Hollywood Hills.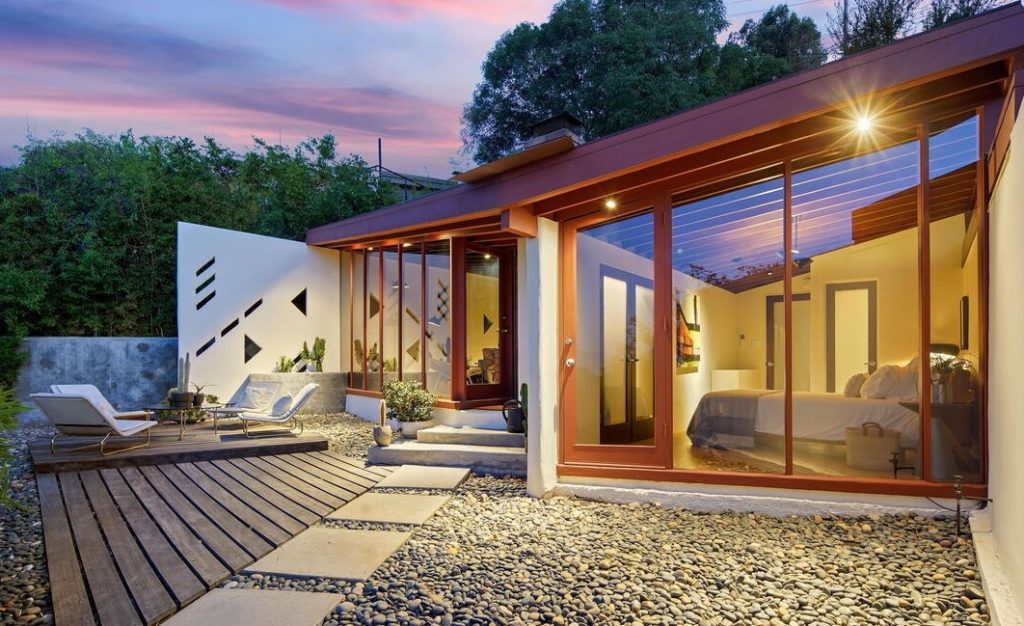 The Bergren Residence, John Lautner, 1953. Designed by the most iconic architect in LA history, step into one of the most sought after of Lautner's "Bachelor Houses". Built for guitarist Ted Bergren in 1953, and later expanded into a two bedroom residence by Lautner, this mid-century masterpiece must be seen to be believed.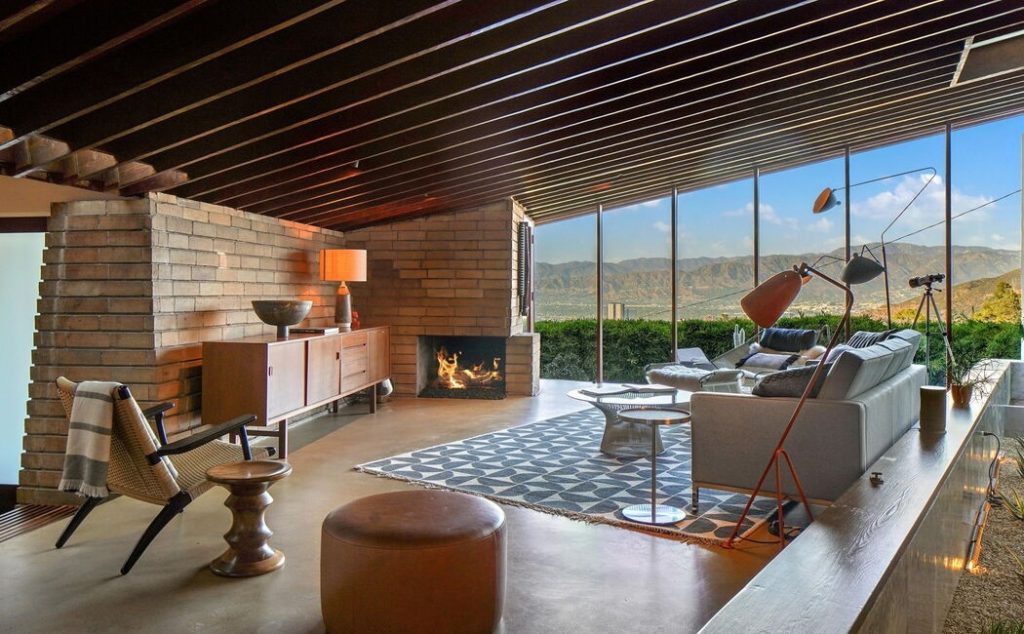 The home has recently undergone a million dollar restoration by renowned architectural firm Escher Gunewardena, editors of the monograph "John Lautner, Architect".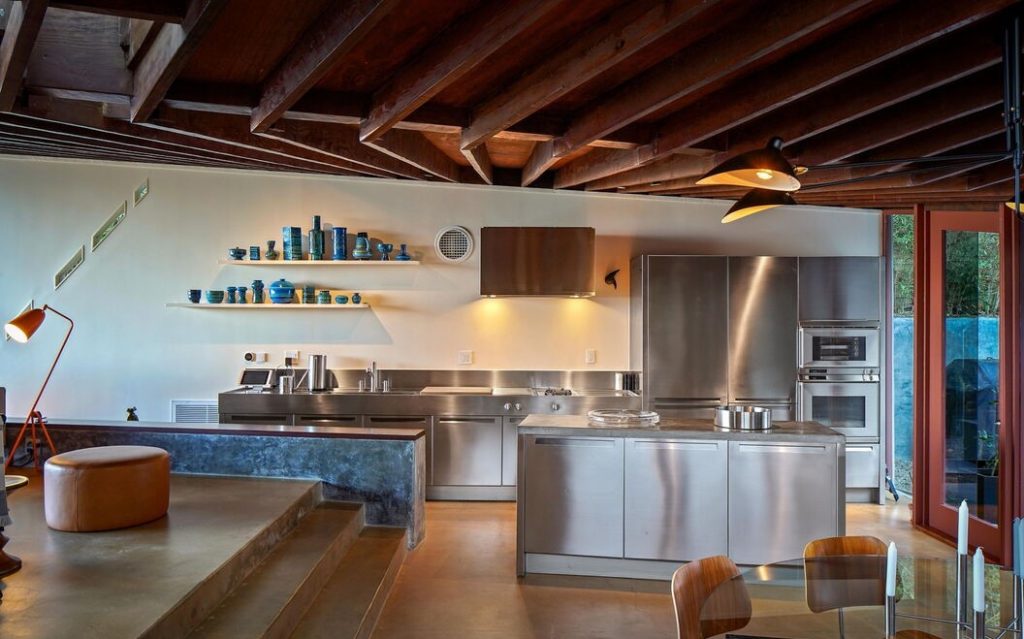 The restoration was meticulously managed to restore the home to the original design Lautner intended while simultaneously bringing the property into the modern age with top of the line systems, appliances, and lighting. Upon walking into the main living space, you will be struck with an awe-inspiring view of Los Angeles and the surrounding hillside.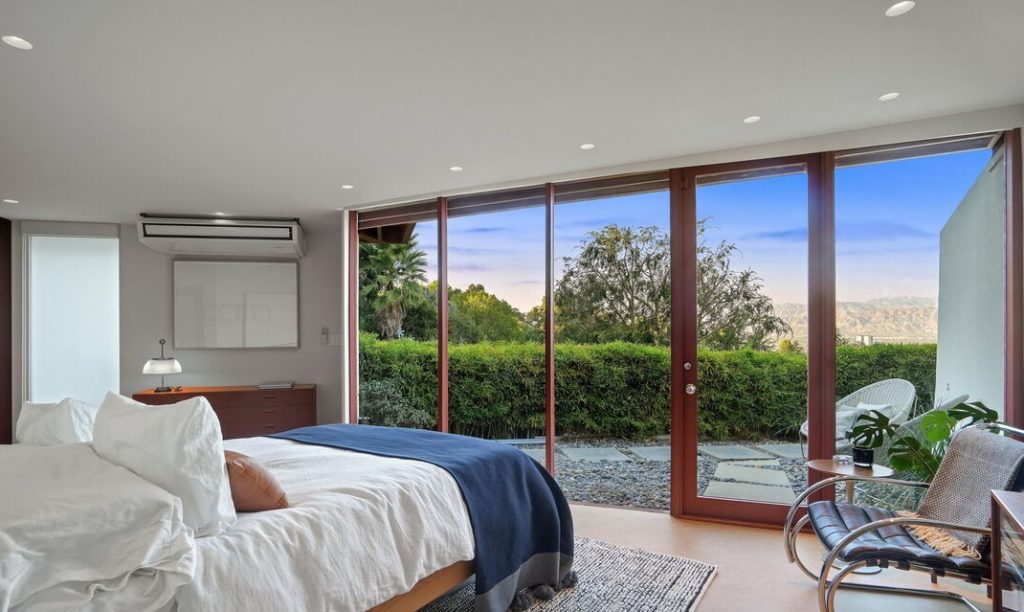 Floor-to-ceiling glass windows flood the space with an abundant supply of natural light, along with all the other quintessential Lautner design features: V shaped roof, concrete floors, wood beamed ceilings, and a layout sure to inspire. Truly one-of-a-kind, this is your chance to own a significant piece of LA architectural history.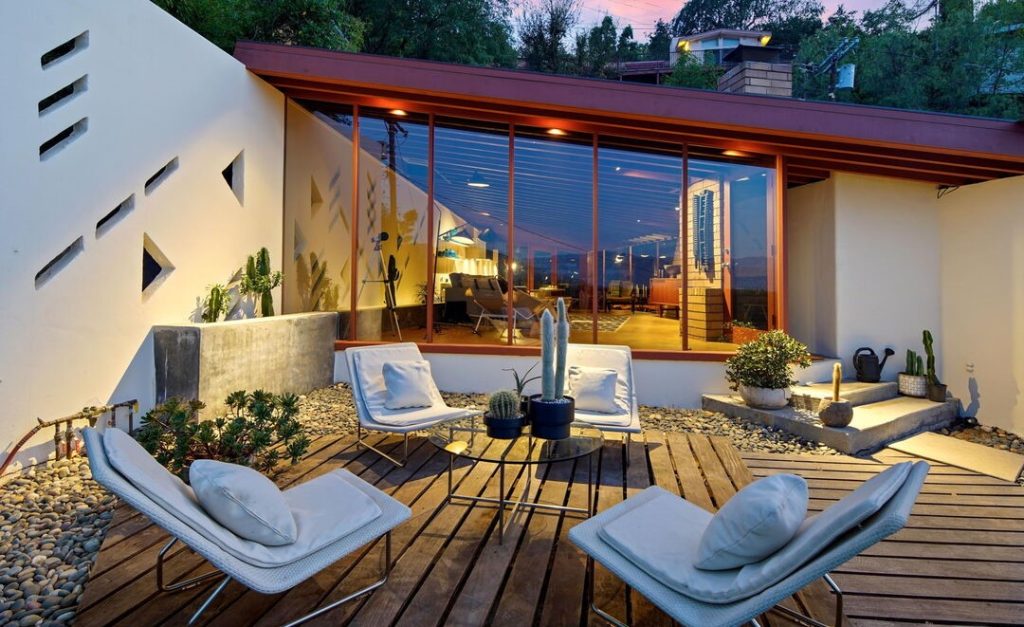 Hollywood Hills The Bergren Residence by John Lautner
Listing courtesy of Anthony Mian, Douglas Elliman
If you would like to know more about this amazing home, contact Brian Courville at 310-622-0312. Or, for additional Mid-Century Modern| Architectural homes, Spanish homes, Historic Los Angeles homes or Classic Los Angeles homes for sale reach us by email at: Brian Courville. If you are considering selling, contact us for a free no-obligation home valuation.