Hollywood Hills Lloyd Wright Henry O. Bollman Residence
1530 N OGDEN DR, LOS ANGELES | $3,198,000 | 4BD | 2 BA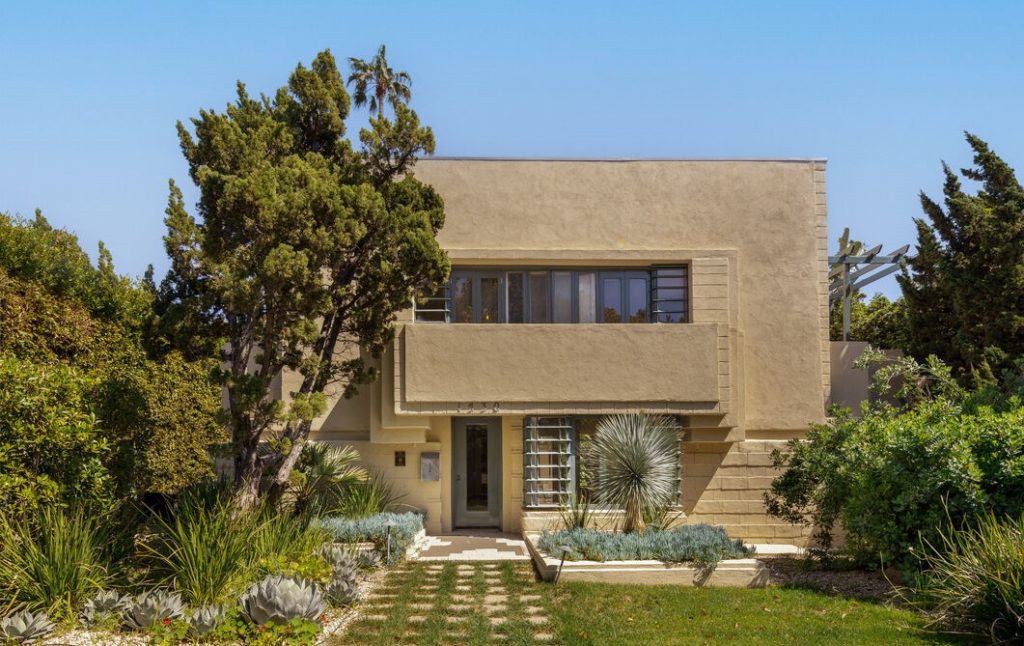 Lloyd Wright is responsible for some of the most distinctive architectural homes in Los Angeles. From the Sowden House in Los Feliz to the Derby House in Glendale, these homes are true standouts in their respective neighborhoods. The Bollman Residence off the Sunset Strip at the base of the Hollywood Hills is no exception. With a blend of architectural styles, this home is a truly unique masterpiece.
The Henry O. Bollman Residence, Lloyd Wright (1922). After collaborating on Frank Lloyd Wright's seminal Hollyhock House, Wright's son, Lloyd Wright, and his top surrogate in Los Angeles, R.M. Schindler, both struck out on their own.
Schindler built his pioneering home and studio on Kings Road; Wright built the Henry O. Bollman Residence. Just his second independent commission, it translated the lessons Wright had learned working alongside the finest designers of his day his father,
Schindler, Olmsted & Olmsted, Irving Gill and Norman Bel Geddes into a harmonious and distinctive whole. Today, Wright's vision remains entirely intact, with only the most sensitive updates for 21st-century living. Patterned concrete blocks and Mesoamerican massing evoke a sense of Hollywood drama; exquisite interior-exterior flow presages midcentury trends by several decades. Hollywood Hills Lloyd Wright Henry O. Bollman Residenc.
Four light-filled bedrooms, two vintage-inspired bathrooms, an airy, contemporary kitchen and a verdant private patio amid 2,518 square feet of living space make the Bollman Residence one of the only properties by a giant of Los Angeles modernism currently on the market that isn't just an architectural masterpiece, but also a fully functional, move-in-ready home.
Well situated on a more than 8,100 sqft flat lot in the Sunset Square HPOZ, distinguished by elements of Wright's own original landscape design. Los Angeles Cultural Historic Monument #235; two-time Architectural Digest cover star. Significant property tax savings will be transferred to the new owners via the Mills Act.
Listing courtesy Of Nate Cole, Modern California House & Dalton Gomez, AKGRE INC
If you would like to know more about this amazing home, contact Brian Courville at 310-622-0312. Or, for additional Mid-Century Modern | Architectural homes, Spanish homes, Historic Los Angeles homes or Classic Los Angeles homes for sale reach us by email at: Brian Courville. If you are considering selling, contact us for a free no-obligation home valuation.