Glendale Lloyd Wright the Derby House
2535 E CHEVY CHASE DRIVE, GLENDALE | offered at $2,995,000 | 5 BD | 4 BA
Modern Living LA is happy to extend our congratulations to our buyer on this special and notable architectural home by Lloyd Wright. The Derby House is one of the architect's most recognized properties. The house has found its perfect steward as it needs a reasonable amount of restoration. It's now it good hands.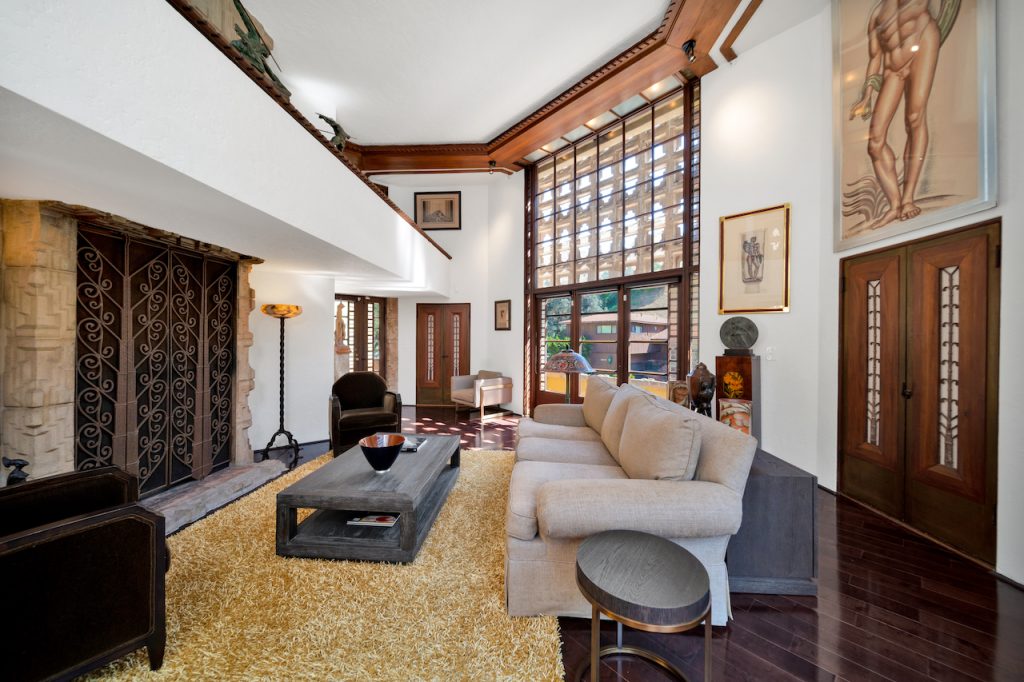 Presenting one of Lloyd Wright's strongest achievements, the Derby House. Built in 1926, this well-preserved and system upgraded residence showcases his genius of integrating nature and building.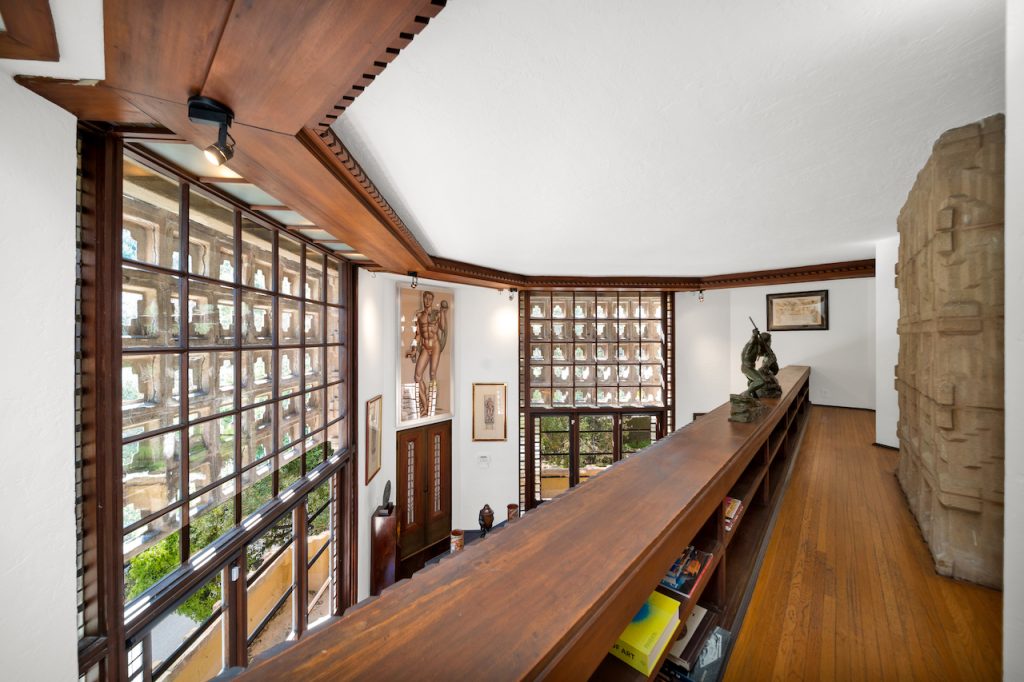 The pre-cast concrete ornamentation adorning this home is of Mayan inspiration. The garage & fireplace grates, French door grills, and closets are abstract renderings of the yucca plants growing on the surrounding hills. The Derby House is on the National Register of Historic Places.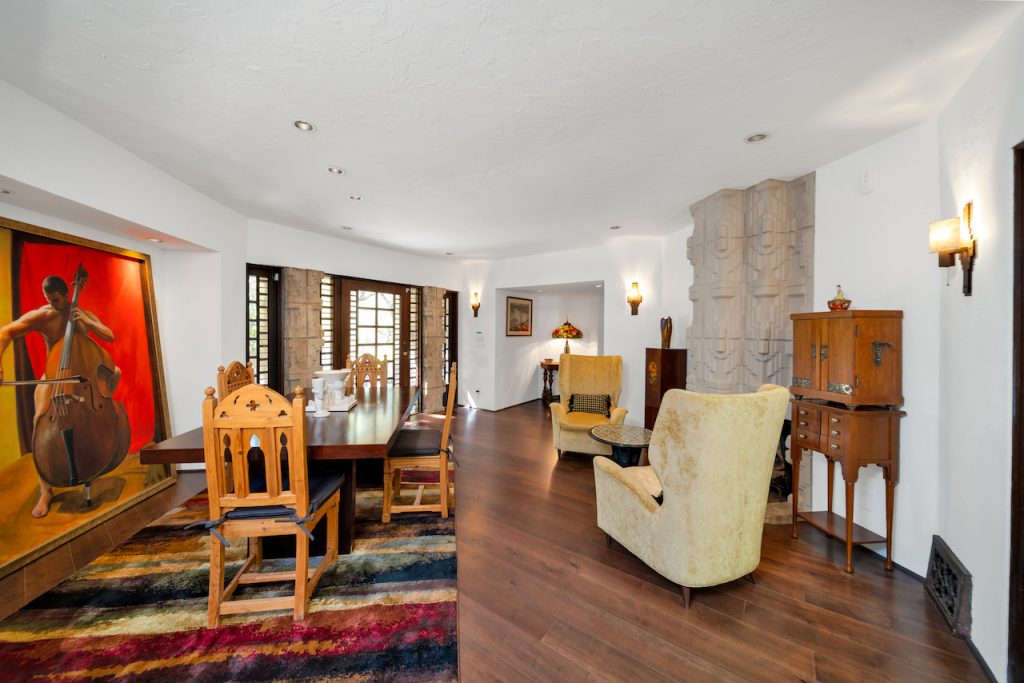 A double-storied living room features a fireplace with eight-foot-high wrought iron gates & the light dances through the blocks which overlook the mature oak trees in the garden. The hexagonal dining room boasts a floor-to-ceiling fireplace and a large bay window with seating area.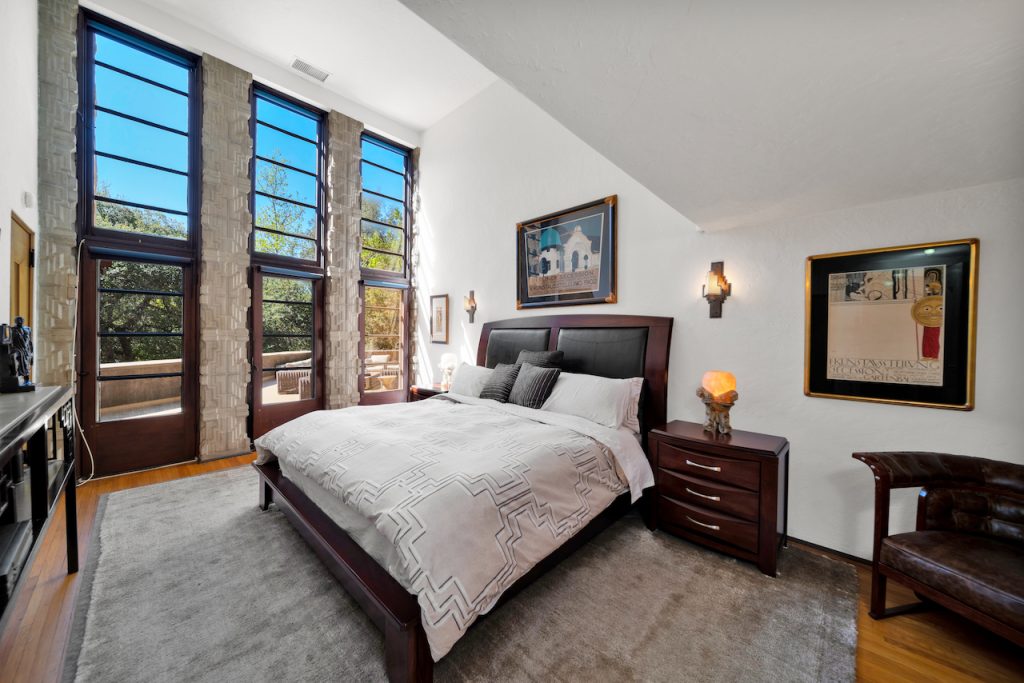 Four adjacent lots bring the total lot size to 1.5 acres and are included in the purchase price. Rare opportunity to own a piece of American Architectural significance in Glendale Lloyd Wright the Derby House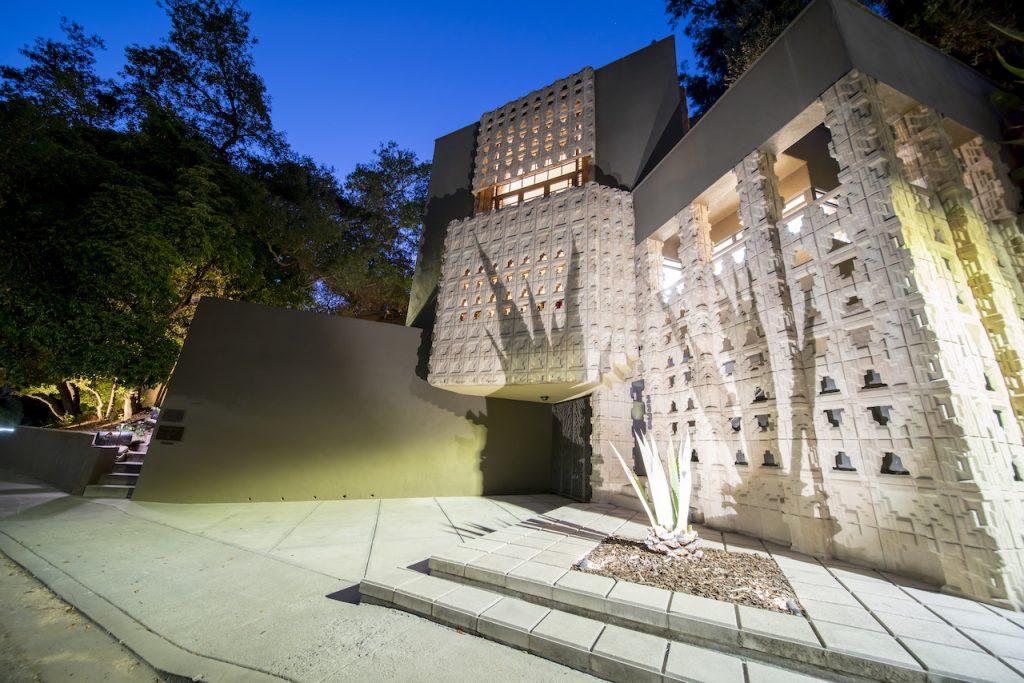 Listing courtesy of Aaron Leider, Elham Shaoulian & Drew Carlson, The Agency
Modern Living LA represented the Buyer of this Amazing Property!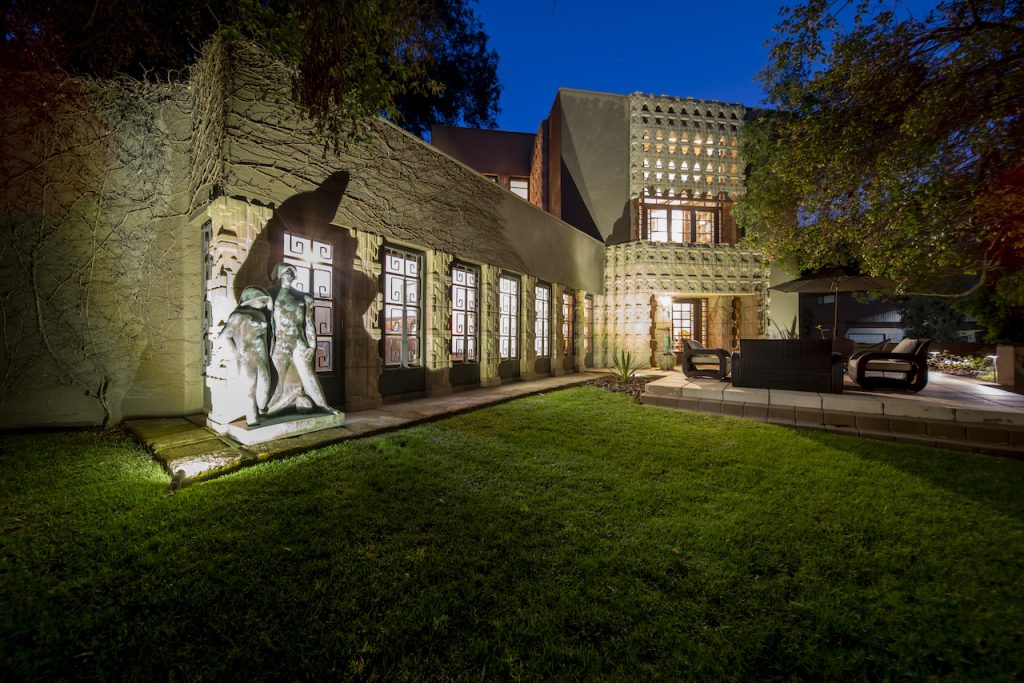 If you would like to know more about this amazing home, contact Brian Courville at 310-622-0312. Or, for additional Mid-Century Modern| Architectural homes, Spanish homes, Historic Los Angeles homes or Classic Los Angeles homes for sale reach us by email at: Brian Courville. If you are considering selling, contact us for a free
no-obligation home valuation.